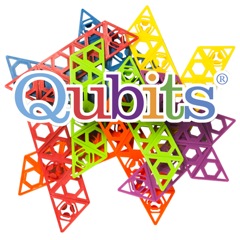 Mark Burginger, season one Shark Tank veteran and toy inventor provided Shark Tank Blog with a Qubits Toy update prior to re-airing on CNBC Friday, January 30, 2015 at 8 PM EST. Whenever possible, Shark Tank Blog likes to follow-up with past entrepreneurs to hear about their successes and failures.
Whatever Happened to Qubits Toy?
Chances are this is your question after seeing their re-run of Shark Tank on CNBC.
Allow us to share their background regarding this 1st Season episode. The original pitch was filmed in July of 2009. The first time it was shown on ABC was in Feb. of 2010. Since then it has been shown on CNBC twice, this broadcast on Jan. 30th marks the fourth time they have been shown.
This episode was filmed at Sony Studios during the very first weeks of filming Season One Shark Tank. The pitch was unorthodox and a bit clumsy. The goal was to sign up all five Sharks as "board members" who would help improve and eventually sell their idea to one of the major toy companies for a very large sum of money.
Since they would be investing more money into the development of the toy, entrepreneur and founder Mark Burginger felt they should have the controlling interest. This offer seemed suspicious to several of the Sharks and it actually worked against them.
Then, after Mark saw how badly their toy was going over with the Sharks he soon realized he was in trouble. The Sharks basically didn't feel he had the ability to go up against Lego. He never thought of that as a primary goal because Lego is a multi-billion dollar company with a great product, he only wanted to compete against other smaller construction toy products. The Sharks couldn't get past the David and Goliath effect and they all quickly opted out.
One shark (Robert Herjavec) handed Mark a stern warning and it is funny how that exchange caused him to become defensive of their efforts.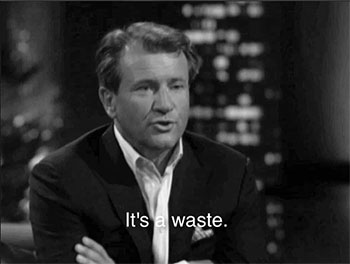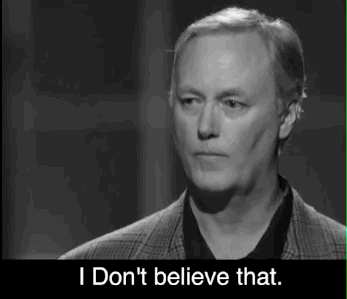 Robert felt that Mark's initial efforts at selling the toy was unsuccessful and therefore a waste. The sales figures used in the edit did not further contain clarification and additional information that Qubits had sold $27K on Costco dot com and several other sales details. Regardless, Mark was new to the business of internet sales and he had not attained $80K in sales.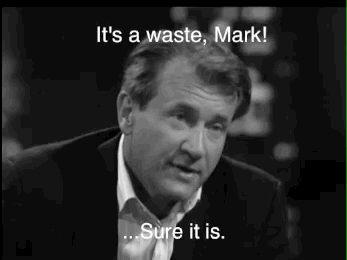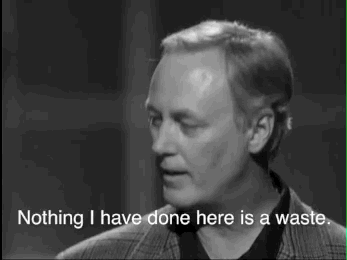 Finally this exchange had run its course, there was no way for Mark to convince Robert otherwise.
Thankfully one of the Sharks (Daymond John) was impressed enough with the toy maker's efforts and he liked the quirky unique toy brand called "Qubits®". He felt he could protect his potential investment by enclosing it within what is known as a "Contingency Clause" – A contingency is like an IF-THEN-ELSE statement in computer programming. IF- Daymond was able to sell the toy to a major corporation for millions THEN – Daymond would share that information with Qubits in exchange for $90K plus 51% of the earnings. ELSE- if not successful then the deal was finished.
Daymond then enlisted the help of Kevin O'Leary (He is the Toy Guy after all) and they proceeded to promote Qubits to the Big Guys. One of the Big Guys was very interested, but they were already developing their own "Lego Competitor" so eventually this big corporation decided to not get involved with Qubits.
As it turned out Daymond let Mark and his family know the bad news. In March of 2010 the Shark Tank deal was over. Just like Daymond predicted, "If we get the deal, we get the deal," otherwise Qubits would be alerted and they could carry on with their own business separately.
The Shark Tank experience is one of great influence. To this day Mark has crafted many aspects of his marketing efforts as inspired by Daymond John. Have you read his books, Display of Power and The Brand Within? Go get them, they are on Amazon also.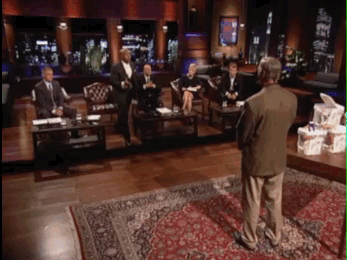 Qubits Toy Update: Qubits 2.0
After everything was said and done, Qubits Toy Company was then approached by Discovery Toys, LLC – they ordered a nice container full of the 1st version toy. That wholesale order allowed his company to erase all it's debt. The little toy company was finally into profits. They produced the toy in China and Discovery Toys reached 6 figures in retail sales with Qubits in the USA and Canada. Sales went so well that Discovery Toys sold out of the toy within 11 months.
Now, after seeing that kids would sometimes lose the connectors with the first version, Mark decided to redesign the toy. At that time he and his family moved to Orlando, Florida. They decided to run a Kickstarter & Indiegogo campaign to rebuild the company from scratch. With the Kickstarter orders and after selling their scientific Qubits dot com URL to DWaveSystems Computer Corp in Canada, they finally had the funding they needed to produce the second mold. They were happy to change their URL to QubitsToy and then create a new toy design here in the USA. To get to this difficult goal Mark hired an aerospace plastics injection company in Longwood, Florida called 7-Plastics Inc. to produce the pieces.
Today their family owned business sells Qubits 2.0 toy exclusively on Amazon. This is the toy you see shown on their website www.QubitsToy.com , it is an improvement over the first version because the connectors are built-in. They also changed to food grade flexible plastic instead of heavy rubber. Qubits has attained record sales with the new toy and at times they were in the #1 spot in their category on Amazon. They also sell the toy in Europe via Amazon UK. This success caught the attention of the judging panel at the Chase Bank – Mission Main Street and in January of 2015 they were awarded the Mission Main Street Grant from Chase Bank.
With this grant Qubits Inc. will be able to improve upon their product with new pieces, new instruction materials and professional retail style packaging. Eventually Qubits Inc. will bring the toy to trade shows and carefully re-enter the retail store marketplace.
If you are a teacher or a children's museum buyer, please contact Mark directly at [email protected] and he will share with you their plans to promote the toy within the educational market.