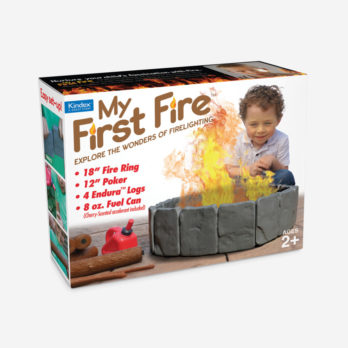 When Arik Nordby and Ryan Walther pitch RynArik on Shark Tank, they'll be pulling a prank. RynArik is a name they made up for the show to pitch Prank-O, their hilarious gift boxes. Each box has a gag "product" on its cover. They look like plausible, but very off the wall "as seen on TV" type products. The boxes are empty – no such products exist, you put the real gift inside. You will get laughs though!
Prank-O is a subsidiary of 30Watt, a company that sells novelty items in tens of thousands of stores nationwide. If you've ever seen novelty beer glasses at Target, you've seen 30Watt products. They are close to a BILLION dollar business. In keeping with their prankster roots, the guys "invented" a fake company to appear on Shark Tank. The web address RynArik dot com redirects to the Prank-O website.
A RynArik, or rather Prank-O gift box will only set you back eight bucks, but the laughs are priceless. Imagine someone unwrapping a gift and finding a box with a Fart Filter on it. Or maybe the Earwax Candle Kit – to "create a candle as unique as yourself." These are great gags.
My Take on RynArik (Prank-O)
These gift boxes are great. I was laughing out loud when I first saw them. This is right up my alley. I am definitely ordering some with my Amazon Gift card. I think the pitch is funny too and should be good for a laugh. I'm not taking their desire for an investment too seriously though.
Will The Sharks Like These Pranks?
This whole pitch is a put on. 30Watt has a ton of media contacts and partnerships. They probably pitched the producers so they could get some free PR. The business doesn't need the money and they really don't need a Shark. Lori may get a good laugh as she deals in sometimes kitschy "as seen on TV" type merchandise, but I don't think any Sharks invest.
These guys aren't here for a deal, they're here to have some fun and get some publicity. While it should be an entertaining segment, like the gift boxes, I won't take the pitch seriously.