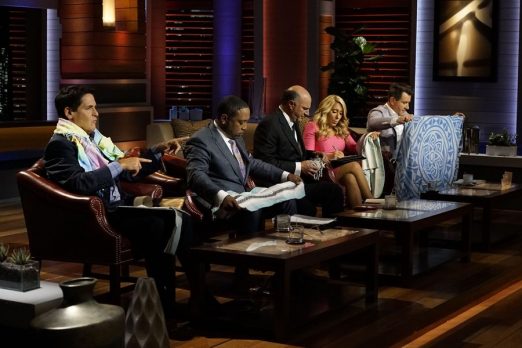 Bruno Aschimanini, Steven Ford, and Brandon Leibel created Sand Cloud Towels to be comfortable at the beach. They also want to preserve marine life, so they donate 10% of all sales to a variety of organizations that preserve and protect marine wildlife and habitats. SandCloud products are high quality, Turkish cotton beach towel with a pillow insert.
The three men used social media to grow and start their brand. They post a lot on Instagram and Snap Chat, which is how they drove traffic to their Kickstarter campaign that raised over $15,000 in 2014. They envision creating a beach lifestyle brand to include much more than just towels. They also sell wraps, jewelry, and other accessories.
The towels are colorful and luxurious. Most cost 47 bucks, but some – like their round towels, cost a bit more. They're in the Tank to try to grow their brand. We'll see if the Sharks like the beach.
My Take on Sand Cloud
I live less than 5 minutes from the beach; I am there every day. I don't lay down in the sand though. When I hit the beach, I bring a chair, so a towel with a pillow isn't for me. When I showed the website to my wife, she liked the idea. She also liked the designs.
Sand Cloud is more than just towels. They're marketing successfully to millennials using social media. Their image is cool to that crowd. If they went mainstream, I wonder if they'd lose a bit of that vibe. I am sure they'll continue to sell a lot of towels, but $47 is a bit steep for me. For that reason, I'm out.
Will Sharks hit the Beach?
At the heart of it, Sand Cloud is a fashion business. Daymond is the likely target Shark. I can't see any of the other Sharks investing in this, unless Mark sees a beach branding synergy with Tower Paddle Boards.  Lori, Kevin, and Robert will likely pass.
In season three, Kevin called ShowNo towels "a towel with a slit in it." He didn't see anything proprietary in it. I can almost hear him now: "it's a towel with a pillow in it." The Sand Cloud guys might face some wrath from Mr. Wonderful. I think their chances of leaving with a deal are slim.