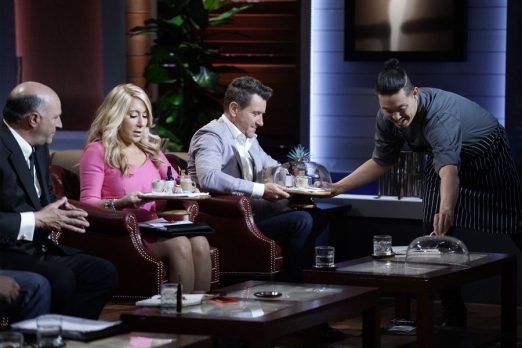 Ora means life, health & vitality, in the Maori language of New Zealand. Entrepreneur Will Smelko's fiance is from New Zealand originally; he pitches Ora Organics along with his business partner and former Berkley roommates in episode 818. They started their business to create natural nutrients (they refuse to call them supplements) without any chemicals. All their products are completely chemical free.
Like traditional supplements, Ora products go into foods to make them more nutritional. For instance, their Organic Protein Powder is made of organic fruits, vegetables and superfoods. It's added to shakes for a protein boost, but it doesn't have any ingredients you can't pronounce!
For people prone to using supplements  nutrients in their foods, NOT having chemicals in their products is attractive. There are no GMOs, pesticides, artificial colors, fillers, dilutants, or bulking agents. If you want to eat healthier, that's important.
My Take on Ora Organic
For the last year or so, I've been eating a lot healthier under the guidance of my daughter. She's got her Master's Degree in nutritional microbiology and is pursuing a medical degree. With her help, we've designed a diet that gives us all the nutrients we need without pills or powders.
I always thought (and my daughter affirms it) that these sort of supplements weren't necessary if you eat a balanced diet. I know the younger set is into bio-hacking and such, but it sounds harmful. I'll stick to my kale and berry almond milk smoothies. For that reason, I'm out.
Are Sharks into Organic?
Whether Ora calls them nutrients or supplements, their line of products doesn't fare well in the Tank. Cuban is very anti-supplement. Lori is always wary of anything with health claims. Daymond doesn't flock to many food products – supplementally or not. I don't see Kevin or Robert jumping in either.
The only thing that gets them a deal is HUGE sales. They are popular with the health and fitness crowd, so it's possible their numbers are good. If they aren't, they are done. I don't think they break the $100 million threshold.