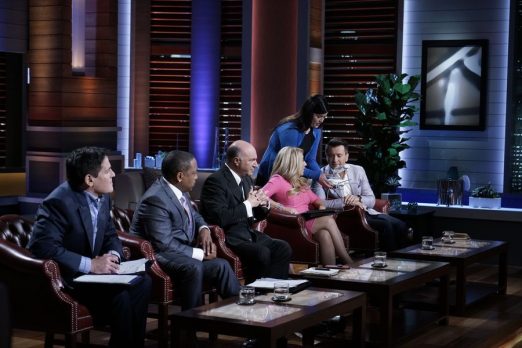 Abby Speicher hopes she flies off with a Shark on board for Dart Drones, her drone flight school and training academy, in Shark Tank episode 818. Drones, for those who don't know, are remote control quad copters. Once seen as a toy, they are coming into greater use commercially. The Federal Aviation Administration requires commercial drone pilots pass a test and become certified, much like regular plane pilots.
With commercial drone photography soaring in popularity and businesses – like Amazon – seeking to use drones for deliveries, there will be a lot of opportunities for drone pilots in the future. Speicher saw the opportunity on the horizon and created Dart Drones to teach drone pilots how to fly, how to pass the FAA test, and to teach drone entrepreneurs how to build a business with their drones.
Her dad, Chris, is the "Chief Visionary Officer of the Company." He also teaches entrepreneurship at the University of Maryland. Abby graduated from Babson College with a degree in Entrepreneurship. The pair apparently know a thing or two about starting a business. Together, they've grown Dart Drones to a business with live instructors in over 30 states. They also offer online classes and a class on how to start a drone-based business.
It's likely Abby wants a Shark to help scale her business quickly before competing schools gobble up her market share. Will a Shark think this business can fly?
My Take on Dart Drones
My dad was into remote control airplanes for a while. He'd let me try them, but he wouldn't let me land them. He gave up on the hobby after crashing too many planes (he never got the hang of landing them). My son had some remote control helicopters when he was younger. They were fun to fly. I never flew a drone, though I'd love to try some day.
As for the business of droning, it's a growth industry. Drones can get to places faster and cheaper than planes and trucks; using them for deliveries makes a lot of sense. They're also great for aerial photography. Other applications for drones include accident investigation, FLIR thermal imaging, looking for mission persons, water rescue, inspections, surveying, and more. Droning is an industry poised to explode and pilots need training. For that reason, I'm in.
Will Sharks Think it will Fly?
No doubt the Sharks know about the growth of droning. All five Sharks ( Mark Cuban, Lori Greiner, Robert Herjavec, Daymond John and Kevin O'Leary) invested in XCraft back in season seven. The same five Sharks are on the panel in this episode, so they all have a keen awareness about the droning industry.
The synergy between XCraft and Dart Drones could be enough to make this a slam dunk deal. Will all five go in on it together? Maybe! This may be the deal that breaks the $100 million threshold.