This post brought to you by ableBanking. All opinions are 100% mine.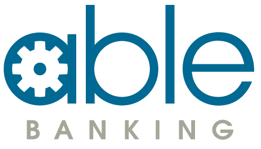 The other day I wrote about Northeast Bank's new online banking venture, ableBanking. Online banking is something most banks offer since it saves them money; why pay a teller when the customer can perform most of a teller's functions online? What most banks do with the savings incurred through online banking activities is keep the added profits.
Instead of pocketing the difference, ableBanking aims to make a difference! They give $25 to the charity of your choice when you open an online savings account, plus they give back .25% of your average daily balance to your charity each year. With thousands of depositors (and growing), ableBanking is going to make a big difference in depositor's communities.
During the Holiday Season, charities are on many minds. This is traditionally the time of year when many people give something to the charity of their choice. The folks at ableBanking are making it easier to do just that this season with their generous offer. I know my local Boy's and Girl's Clubs would love an extra $25 from me at this time of year, as would many deserving charitable organizations.
Most of the time we focus on how much we can make for ourselves, and that's not a bad thing. Charity does begin at home after all. The extra interest you can earn with an online savings account versus a "traditional" savings account can be significant and puts more money in your pocket at the end of the year. If you want to use that extra money for Christmas presents or an oil change for your car, that's fine; it frees up other cash for other endeavors – even charitable contributions!
The bottom line with ableBanking is more money, in the form of higher savings account interest rates, makes its way into your pocket each year. The fact that ableBanking gives extra money to charity is a bonus. You can sign up easily for a new savings account at the ableBanking website. You can also fing them on the ableBanking Facebook page, or @ableBanking on Twitter.
Think about what you could do with some extra interest income at this time next year, and think of what charity could benefit from some extra cash right now. Who would you give $25 to today?