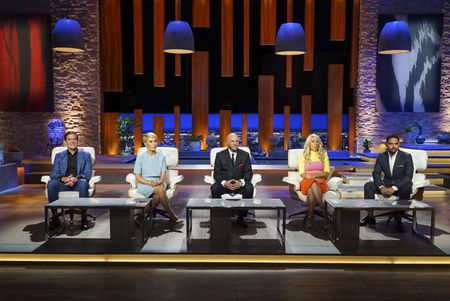 Friday, May 29 there is an episode 1117 re-run. What makes this re-run interesting is it originally aired on March 20, 2020 – the date most of the USA shut down due to the Covid – 19 pandemic. While doing Shark Tank updates for the four businesses featured in the episode 117 re-run, I noticed all four businesses got deals, but none have closed.
In just two months, the US economy has been drastically altered. Many businesses shut down permanently due to the pandemic, but the four businesses, Bohana, Boho, GroupHug and Safety Nailer, have made it through and are still "open." GroupHug is having issues with Chinese production – as could be expected – but it's still taking orders.
I actually felt bad for the companies that appeared on the show during the pandemic. It probably hampered the "Shark Tank Effect." Hopefully, the summer re-run season will give these companies – and others – a much needed boost.
Episode 1117 Re-Run News
Usually, there is something to report on Shark Tank companies when the summer re-run season starts. This year, instead of starting back with shows that aired in the fall, they are re-running shows from just two months ago. I have to believe this is due to the pandemic.
The two businesses from this episode that thrived during the pandemic are Bohana and Safety Nailer. Bohana is a healthy snack made from popped water lily seeds that sells on Amazon. People bought A LOT of food from Amazon during the virus outbreak. Safety Nailer, the tool that protects fingers while hammering nails, likely did well too. People did a lot of spending on home improvement projects during the Covid – 19 lock down and Safety Nailer is available both on Amazon and at Ace Hardware stores.
Shark Tank in the Future
While the summer re-run season will be a time to get updates on the season 11 entrepreneurs, season 12 is not too far away. On May 21, ABC announced there will be a season 12, but no firm dates were given for when it will air. Taping could be complicated due to the pandemic, but there will be a season 12. The producers always have shows "in the can" for release, so if taping gets delayed, there will be shows to air.
One interesting thing is how the pandemic will influences pitches in the future. I imagine we will hear a lot of "and then the Covid – 19 pandemic came along" in future pitches, next year and beyond.