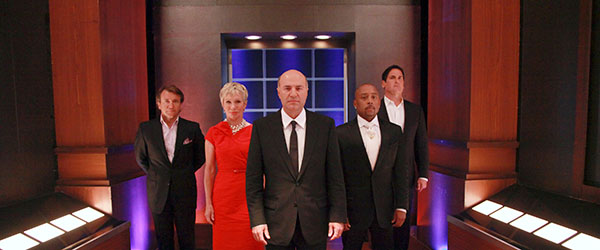 Shark Tank has a brand new show Friday, May 4! The Sharks in this episode of  Shark Tank are Barbara Corcoran, Mark Cuban, Robert Herjavec, Daymond John and Kevin O'Leary. Four new entrepreneurs jump into the Shark infested waters to pitch their businesses to the wealthy investor panel.
AirBedz is a heavy-duty air mattress that is designed to fit in pick-up truck beds. Entrepreneur James Pittman thinks his product will sell to the camping crowd. Will Pittman get an offer, or will the Sharks leave him feeling deflated?
Villy Customs allows you to custom build a beach cruiser style bicycle on their website. Founder Fleetwood Hicks developed the concept after customizing bikes in his Dallas bike shop. Will Hicks get his business funded or will the Shark Tank leave him spinning his wheels?
Boot Illusions is an innovative shoe accessory that can turn any shoe into a boot. Founder Queenie Davis wants to put her shoes into stores nationwide. Will she be succesful, or will the Sharks give Queenie the boot?
SkyRide may be the single coolest business to enter the Shark Tank this season. Inventor Scott Olsen, the same guy who invented Rollerblades, has created a pedal powered monorail system for use as public transportation and as a "thrill ride." Will the Shark Tank Investors climb aboard or will Olsen get derailed?
Show No Towels re-appears in this week's follow-up segment.  Entrepreneur Shelly Ehler teamed with Lori Greiner earlier this season on her innovative beach towel/cover-up. Follow-up segments usually mean there is a success story, so I'm sure Shelly is selling a lot of Show No Towels!
Each week the Shark Tank Blog brings fans of the show previews and reviews, plus interviews with entrepreneurs who have appeared on the show. We have even interviewed a few of the Sharks. We are fans of the show and we are dedicated to keeping folks informed and entertained by everything The Shark Tank has to offer.