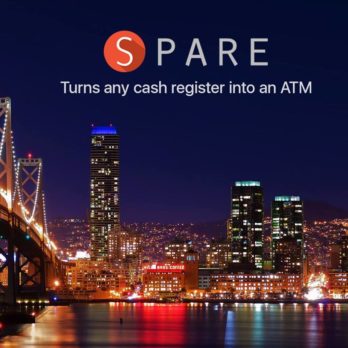 D'Ontra Hughes created the Spare App to eliminate the need for ATM machines. ATM machines break down and sometimes it's unsafe to withdraw cash from them. With the Spare App, a merchant can dispense cash from their cash register just like an ATM.
Customers load their Spare account with funds from a bank, PayPal or even cryptocurrency. Once funded, you use the app to request funds from participating merchants. They get the funds from your account sent to their account and they dispense cash to you. This is convenient for customers, but it's good for merchants, too. They'll have less cash deposits at their bank and they draw foot traffic to their store.
D'Ontra raised almost $350,000 in venture capital in the form of convertible notes to get things going. So far, it doesn't appear that there are any merchants signed up. D'Ontra also doesn't appear to have any sales yet either. It looks like this is a pure start-up opportunity. Will the Sharks want to share with Spare?
My Take on the Spare App
I rarely carry cash anymore. I pay for most things with credit or debit cards. When I do need cash, there's a secure ATM for my bank less than a half mile from my house, so it's not a major problem. If I need cash while out of town, that's sometimes problematic. If the Spare App was ubiquitous, I'd probably use it.
The problem is, Spare isn't really deployed now. There are no lists of accepting merchants on the website, so I'm not sure if it's even available to me. I see the positives with the concept. There are three other apps that do the same thing operating successfully in Europe, but it isn't deployed in the states yet. While I like the idea, I can't use the app where I live, for that reason I'm out.
Will Sharks Spare some Change and Invest?
When I saw the video promo for this episode, D'Ontra says he has no sales. He also looks teary-eyed in another clip. What I think happens is he comes into the Tanks with no sales and gets crucified by the Sharks.
There is a picture of Mark Cuban on the Spare Facebook page, that could indicate he makes a deal. Mark invests in good apps that have a true, real-world applications. Spare might have the technology and Mark could believe in it enough to throw some resources into it. The concept is good, execution is what Spare needs.