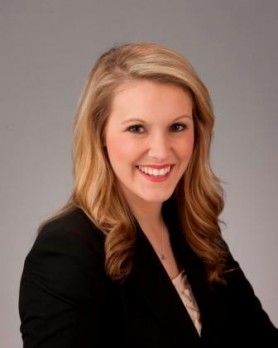 A Stiletto Heel Switched for Wedge flats sounds like a unique innovation in women's shoes. Jeska Shoe Company entrepreneur Jessica Haynes brings her prototype shoes from Jeska Shoe Company to the Shark Tank in episode 420. Jessica won accolades (and first prize) at the Southern Arkansas University Donald W. Reynold's Governor's Cup in 2011 for her business built on a magnetic, interlocking heel system for women's shoes that switches out a stiletto heel for wedge flats instantly. Think Onesole Shoe, but with two soles!
Stiletto Heel Switched for Wedge flats not in Production
Jessica may have a great idea creating shoes that offer a stiletto heel for wedge flats, but it's an idea that hasn't come to fruition. There is no evidence of the shoes being made or sold anywhere, not even the company website, which was not live as of the Monday prior to the original air date. Even the ABC website says Jessica brings a "prototype for a women's shoe design where a stiletto heel can be switched out for wedge flats."
Do Sharks bite on Jeska Shoes?
There are several things that concern me about this pitch. First of all, prototypes are something the Sharks aren't usually too interested in, at least not since the early days of the show. Secondly, no website at all usually means there isn't much to the business yet. Third, Jessica won a college pitch contest; she's the second collegiate, "award-winning" entrepreneur featured in season four; the other was Partie Poche. Even though Partie Poch had things going on with their business, the Sharks absolutely crucified them; I fear a similar fate for Jessica.
Last, but not least, a woman's shoe with a stiletto heel can be switched out for wedge flats is not a new or proprietary idea. There are hundreds of patents on this "technology" dating back to at least the 1950's. All the patents have variations on the attachment mechanism (Jeska Shoes use interlocking magnets), but it has been attempted before – without much success. There are also several other companies actively selling shoes that switch out a stiletto heel switched for wedge flats.
I am not much of a woman's shoe guy, I just know where they are in the closet! None of the women in my life wear stiletto heels, so they didn't offer much insight other than a comment about what happens when the magnets fail. I'm "OUT" on this one and I think the Sharks will be too.