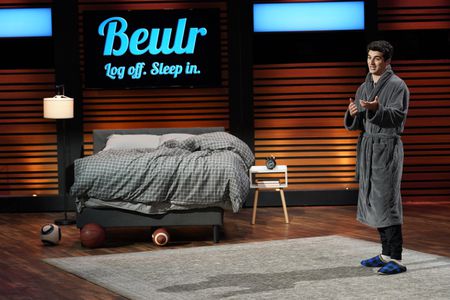 Peter Solimine created his Beulr App so he could sleep through his early morning classes. When the world went on lockdown in March, 2020 due to the Covid-19 pandemic, universities pivoted to providing class time via Zoom. Business meeting were also conducted via the now hugely popular app. Solomine, an economics and computer science major at Tulane, got right to work on his Beulr App and by the end of March, he had a functioning app.
The name is a take off on the popular 1986 movie, Ferris Bueller's Day Off, in which the main character utilizes a variety of schemes to get out of school and have a bunch of adventures. The Beulr App is a lot more hi-tech than anything Ferris utilized, but it essentially does the same thing. It was originally designed to allow students to allow the app to log into any given Zoom meeting or class with the meeting ID and their personal Zoom ID. Then, the Beulr bots act as you attending the meeting. Zoom then recognizes that person as present.
Business people soon latched on to the idea and began using the app to get out of boring meetings. The only problem (for now) is if you are required to turn your camera on for the meeting, it won't work. Peter is working on adding a film loop of people sitting at their desks. He's also working on allowing people to record and transcribe  their Zoom meetings and classes. He doesn't recommend using his app if you are absolutely required to attend a meeting, but it's a good way – especially when the transcription service is up and running. You can learn more about Beulr on their website. Solomine hopes one of the Sharks will bite when he pitches his  business in Shark Tank episode 1306.
My Take on the Beulr App
When I was a Freshman in college, I had to take Western Civilization 101. In fact, every Freshman had to take it. It was a huge, 500+ lecture in a big auditorium and it was at 7:45 in the morning. They didn't take attendance, but what was in those lectures was on the test, so good notes were important. I got together with 8 guys on my dorm floor and wee took turns going to the class. That way, we could sleep in more often than not and collaborate on the notes. I got an A- in that class.
The Beulr App aims to be a modern version of what my friends and I did. Once he gets the new, premium features like the film loop and transcription going, it will allow one person to do what my dorm mates and I concocted. Since the app is free now, he needs to get those features up and running. He plans on charging for them. I don't do Zoom meetings for my business, so I wouldn't be a customer, but my wife – who does a lot of them – was intrigued.
Will the Sharks Zoom in on this Deal?
I'm betting this business doesn't get a deal. Since the app is free and they have not fully developed the premium features, there will be zero sales. Pre-revenue businesses don't fare well in the Shark Tank because the Sharks usually want such a big slice of the business, the entrepreneurs walk out. With no sales, it's a tough road to hoe.
Another thing that tells me Peter doesn't get a deal is he says on his website he's hoping to raise seed capital to develop the new features. If he's saying this 4-6 months after taping, he likely doesn't do a deal. It think some of the Sharks will like the concept, but no sales is going to hurt his chances.