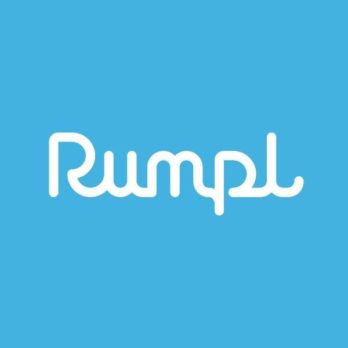 Wylie Robinson and Nick Polinko created the idea for the Rumpl Blanket while bundled in their sleeping bags in a broken down van. They were on their way home from a ski trip when their van broke down. They were out of cell service range and it was cold, so they crawled into their sleeping bags and drank whiskey to stay warm uhntil someone could rescue them.
While waiting, the conversation turned to blankets. They were in state of the art, synthetic down filled sleeping bags and they began to wonder why blankets and comforters weren't made the same way. It's unclear if the whiskey had anything to do with this conversation. When they made it home to San Francisco, they sewed the first Rumpl Blanket prototypes and used them for a few months. Then, they decided to introduce their idea to the world.
Back in 2014, they raised a little over $216,000 on Kickstarter to get the "Original Puffy Blanket" produced. It was a big success. They turned to Kickstarter four more times for new product introductions. In 2016 they raised over $444,000 for the Super Fleece Blanket. 2017 saw them raise over $72,000 for the Puffy Poncho and over $311,000 for a portable electric blanket. Their latest Kickstarter success raised over $74,000 for the Rumpl Loki Dog Bed. That's over $800,000 in Kickstarter sales alone!
Blanketing the Internet
The Rumpl Blanket is sold online only. They sell on their website, Duluth Trading, REI and on Amazon. They've been in business six years or so and they clearly have Kickstarter mastered. They likely have at least another $800,000 in sales over that time, though I suspect it's much more. They likely want a Shark to take them to the next step and make them a big brand. That takes capital and a Shark's savvy business acumen. Will a Shark wrap themselves in a Rumpl Blanket?
My Take on The Rumpl Blanket
When I was younger and unmarried, I slept almost exclusively with my unzipped, synthetic down sleeping bag. I never gave it much thought, I just thought it was comfortable. I like the idea and I've actually seen one of the blankets up close.; my son has one. He totes it around in its little stuff bag whenever he travels. It's a well made, good looking product.
Since I live in Florida, I likely won't own a puffy blanket, but back in the days I went hiking and skiing a lot, it could have come in handy. I'm not a customer, but I'm in.
Will Sharks be Ready to Rumpl?
Even though Blake Mycoskie s a new guest Shark, I'm going to take a flyer and say he bids on this one. Blake's businesses all have a social component. For instance TOMS provides eyecare, healthcare and shoes to children in underdeveloped countries. Rumpl uses 100% recycled materials and gives to various social causes as well; there may be synergy here.
As for the other Sharks, they may like the numbers so much they'll bid too.