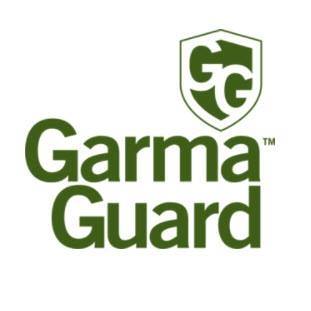 Garma Guard inventors Bianca and Pete Badawy are a husband and wife team of first responders turned entrepreneurs. She's a nurse and he's a cop and they both wear uniforms for their jobs. The problem they have is their uniforms get soiled and smelly. They wanted a quick, easy way to freshen their clothes and when they couldn't find one, they invented GarmaGuard.
Garma Guard is an all natural blend of citric acid which is found in many household cleaning products. It deodorizes clothing and can kill certain bacteria and viruses. Before creating their spray, the couple would strip out of their uniforms before entering their home. Now, they just apply the spray throughout the day. Garma Guard is popular with medical professionals, law enforcement and other first responders. These professionals come in contact with all kinds of nasty germs every day and now they can "clean up" quickly and easily.
The Badawy's are new to entrepreneur ship and they likely need help with inventory and business mentoring. Hopefully, they'll convince a Shark to join them on their journey.
My Take on Garma Guard
When I first saw this product, I thought it was just like Fabreeze but for clothes. After looking into citric acid a bit, I changed my tune. Citric acid is on the EPA approved list of substances that will safely kill corona virus. While the company doesn't specifically make a claim that the product does this, it's still a fact.
The only claim they make is that it is a deodorizer. Despite the fact that citric acid is on the EPA list, making claims that a product will kill the virus, particularly during a pandemic, would be a dicey proposition. That's probably why they don't make that claim. If they stick to the facts and pitch their product with a "wink" to it killing corona virus, they may get a shot at a deal.
Will Sharks Make a Guarded Investment?
With a new guest Shark, there's always some uncertainty as to how they'll react to pitches. The other Sharks will probably like the Badawy's – they have a lot of respect for first responders. As for the product, if they don't pitch it in a snake oil salesy way, it should be well received.  The valuation will be a big part of this pitch.
While this product is one of the only ones on the market that makes this sort of claim, citric acid is a widely used in cleaning products. Anyone could duplicate it and sell it. What the Badawys have going for them is their credibility as frontline workers. If they can effectively tie that experience to their brand, they will get some offers.