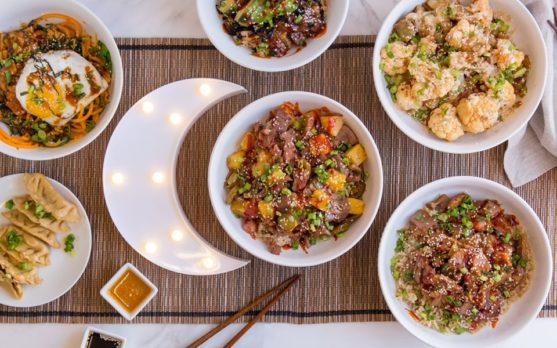 Jeff Appelbaum represents The Salted Restaurant Group in his appearance in episode 1124. He claims he has the future of restaurants in his business and he may have been more prophetic than even he thought in the era of Covid-19. Salted operates six different restaurants in four major metropolitan markets. Here's the catch: they offer take out and delivery only – no dine in.
Without the expense of operating full service dining, The Salted Restaurant Group can offer better value to customers while enjoying higher margins. All delivery service is done by whatever gig delivery services Ubereats, Doordash etc) operate in a given market. Does this sound like a successful business model given what we've gone through during the pandemic lockdown?
The company also has a meal kit division similar to Plated or Blue Apron. Appelbaum has their meal kits in over 2000 grocers nationwide. He wins again on margins as he doesn't have to continuously market to the home food kit delivery customer. Customer acquisition marketing eats up a HUGE portion of the margins in that business. He wants to bring both concepts to many more markets and he's hoping a Shark will join in on the ride.
My Take on the Salted Restaurant Group
I like the choices they offer for their various restaurants: there's keto centric, gluten free, korean, chinese, pizza and a $5 salad restaurant. I usually eat out twice a week, but in the Covid-19 lock down we didn't do that. We ordered for curbside pick-up or delivery – exactly the model for the Salted Restaurant Group.
What I noticed during this lock down period, is some restaurants were better equipped to pivot to delivery service or curbside pick-up. The ones that weren't remained closed and, sadly, many will not re-open. Appelbaum designed his restaurant for this model and, during this pandemic, likely fared better than a traditional restaurant as the overhead is much lower. One place I frequent is a local seafood market. They've always cooked your food for you for pick-up; they have no dine-in. I went in to pick up lobsters  recently and she told me her business went up during the lock down period. Salted's likely did too. I am in.
Will Sharks Feel Salty and Invest?
Several Sharks have invested in restaurants and been very successful. What they have to say about the delivery/take out only concept will be interesting. This segment was taped at least six months before the Covid-19 pandemic, so I will be watching their reactions closely. It's obvious in hindsight that this is a sound concept.
Appelbaum has other investors, which is sometimes tricky in the Shark Tank. Oftentimes the other investors affect the valuation an entrepreneur asks for. I think Salted will get offers, but I'm more fascinated by what the Sharks say about the concept than anything else.