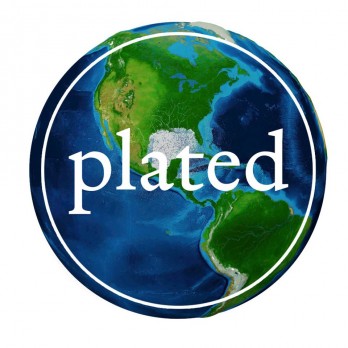 Nick Taranto and Josh Hix, two Harvard Business School grads, pitch Plated, their pre-portioned, gourmet meal delivery service, in Shark Tank Episode 528 on April 4. What Plated does is take gourmet dishes from famous chefs and delivers the ingredients to your door for "easy assembly." This allows people to make fancy meals without the hassle of shopping for specialty ingredients.
The pair founded the company in 2012 and services around 80% of the continental USA. They use locally sourced ingredients when possible and ship each meal fresh. Plated offers a subscription based program or "à la carte" for $10-$14 per plate. Enter your zip code on the Plated website and you're given the available menu options for the week. It's a pretty simple process.
The Plated founders apparently put their business school educations to work: they got $5 million in venture capital funding since opening their doors. The company joins a growing list of subscription meal kit companies springing up to meet the needs of people who want fresh, healthy meals from locally sourced ingredients but don't want to bother with shopping or meal planning. They're likely looking to the Sharks for added cash for further expansion.
Plated Shark Tank Recap
Nick and Josh explain how the business works. Mark wouldn't be a customer, but he offers $500K for 5.5% and they accept.
Plated Shark Tank Update
The deal with Mark fell apart when the Plated guys said they wanted more cash. They ran into Kevin O'Leary at a function and asked if he'd invest. Kevin did invest and the company is doing tens of millions in sales, but they aren't profitable.
They're opening regional fulfillment centers all over the place and they've done 23 real estate deals building things out. In a Chicago warehouse, they had two truckloads of food stolen! The company is a million dollars in the red with all the fast growth and Kevin isn't happy.
Kevin does like the food and he likes the market reach, but he's not happy about the finances. The logistics costs are what is killing the business and he wants to help. He thinks it can be a $2 BILLION business. The key to growing the business is growing their fulfillment business. Their new, core fulfillment center in Chicago has had difficulties, but they credit their growth to committing to a fulfillment center that can handle their growth.
When they miscalculate growth, they cost themselves a lot of cash because they need to move locations. The guys think they'll be profitable in 12-24 months, but Kevin says they need to make sure the new fulfillment center is the key to success. If they screw up the new fulfillment center, the business is dead. He encourages the guys to go to Chicago and make sure it works.
So far, the Chicago center is working out and it can accommodate growth. Things are running smoothly and they're shipping boxes. Plated is still raking in money, now they need to make it profitable. To help make sure it continues to work, Nick and Josh move operations to Chicago permanently.
The Plated saga continues with an update segment in episode 915. In the update segment, they reveal they sold the company to Albertson's Super Markets for $300,000,000! Both Taranto and Hix stayed on for about a year. Taranto left the company in October, 2018 and Hix departed the company in January, 2019. Both men have gone on to found several other businesses.
Posts About Plated on Shark Tank Blog
Plated Information
Video