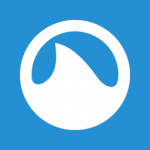 Social media should be in the Shark Tank! Welcome to The Social Shark, a new feature on The Shark Tank Blog where I will give video critiques and tips to each Shark Tank entrepreneur who appears on the show.
Allow me to introduce myself, my name is Stephanie Lichtenstein. I am the President and owner of  Micro Media Marketing, a boutique social media company. We specialize in Social Media and work with niche markets such as e-commerce companies and Hispanic brands. We are your outsourced social media management company that can also train your in-house team, whatever works best to fit your social media marketing needs. At Micro Media Marketing, we believe in quality over quantity so there is no guarantee we will take on every account. I see a lot of businesses misusing social media or not having enough time to dedicate to it. This is why I formed Micro Media Marketing. To offer my expertise, passions, and market to the right audience.
I am a big fan of the Shark Tank and I was introduced to Rob Merlino at an internet industry event through a mutual friend. We got to talking, and decided there may be some synergy with my company and the Shark Tank Blog. As a fan and a social media specialist, I am always checking out the Shark Tank entrepreneurs' social media pages. It always surprised me how many entrepreneurs have poor  set-ups, particularly when the exposure from Shark Tank could really blow up their number of followers.
Get Tips on Social Media Strategies for any business
From this point on, I will be offering critiques and suggestions for each entrepreneur in a video format. These tips are useful to any entrepreneur who would like to amp up their social media strategy. In the next week, we will be offering a Social Media Strategy Guide for Shark Tank Blog readers. If you would like more information on how to enhance your business' social media presence and effectiveness, check out the (soon to be available) Social Shark Information page. And don't forget to "like" Shark Tank Blog on Facebook.
The first set of videos is below, I have been told to keep them shorter for future episodes!