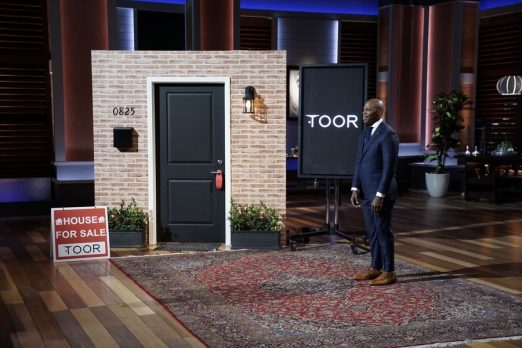 Junior Desinor thinks his smart lockbox will change the way people buy and sell real estate. The lockbox and accompanying app make up Toor, Junior's business that makes the real estate transaction process more open and accessible. Would-be buyers can schedule their own showings, Realtors can schedule specific showing times and sellers can see how many people came into their home for a look.
The Toor app merges with the technology in the Toor smart lockbox to accomplish all this. The app also merges all local MLS information. Desinor's been selling real estate for over 10 years and he envisions his business as the new standard for selling real estate. In addition to making access easier for realtors, buyers, and sellers, it should make it simpler for home inspectors, contractors, and even AirBNB guests.
He got the company started with a very successful Kickstarter campaign. He raised $100,412 in May, 2016. While there aren't any boxes in production yet, he's optimistic. They've narrowed down their list of potential (USA based) manufacturers and finalized the design. Desinor likely needs a Shark to help him with this next stage.
My Take on the Smart Lockbox by Toor
I've been in the mortgage industry in the past and my wife is a corporate mucky muck for an international real estate corporation (the same one that owns the Corcoran Group). Real estate transactions can get complex and contentious. Even "smooth" transactions have many bumps in the road. Anything that makes it simpler should be embraced.
Desinor's challenge is getting the smart lockbox into realtors' hands. To do this, he needs to partner with national and international brokerages. They're the ones who buy the lockboxes for their offices. They already have lock boxes that can be opened with a smartphone app, so he'll need to show how his smart lockbox is better. This will be a challenge.
Will Sharks take a Toor?
Toor is a straight tech play, so Junior is lucky he has both Mark Cuban and Chris Sacca on the panel. This is an "internet of things" product; Mark and Chris will get it. If Junior really wants a deal, he needs to give good value to a Shark.
The business is in its infancy and hasn't even produced the product yet. Any Shark needs to put in a significant amount of work to get it off the ground. Once it's produced, there's the challenge of getting it out to brokerages. There are a lot of unknowns. Even if the product knocks the Sharks' socks off, I think Toor is too early for a Shark to bite.