The Shark Tank has introduced millions of people to a host of new and innovative products in the nearly three seasons it has been on the air. Most entrepreneurs who appear on the Shark Tank, whether they get funded or not, see a HUGE boost for their businesses.
Here at the Shark Tank Blog, we love seeing entrepreneurs succeed, regardless of their success with the Sharks. I personally have spoken with many of the entrepreneurs for articles on this site.
One way many Shark Tank entrepreneurs give back is to provide prizes for our Weekly Contest. This week's prize is from Stand Up Paddle Board entrepreneur Stephan Aarstol's Tower Paddle Boards. Past prizes have included a ScottEvest, a GoGoGear jacket, Nardo's Natural products (slated to make a return next week), and ShoNo Towels. Here's a photo of our ShoNo Towel winner, Lisa D's daughter!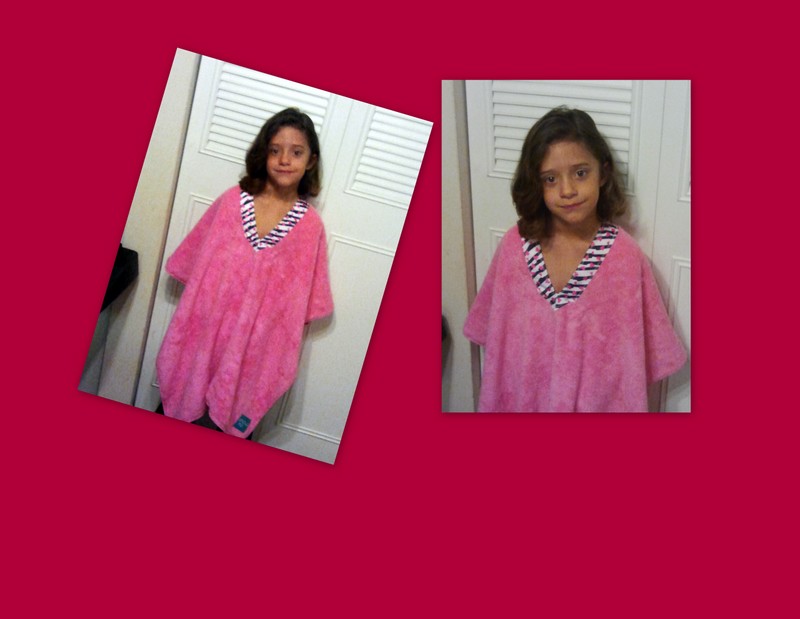 There is still time to enter this week's contest, so get in on the action and win some cool Shark Tank swag. We do ask that you send a picture of yourself (or your kid if you wish) with your prize- those winners who haven't done so, please send them in!
We are hoping to have a very special prize for the end of season three, so stay tuned.
Here's a list of our winners so far:
ScottEvest: Diane N.
ShoNo Towel: Lisa D.
Nardo's Natural: Kat F.
GoGoGear: Barbara S.
Tower Paddle Board Shirt:  ???
Remember, we draw a winner on Sundays whenever a new show airs, so you could still get lucky  this week. When you enter, you are automatically entered into every contest, so if your name hasn't come up, you still have a chance.
I would like to thank all the Shark Tank entrepreneurs who have donated prizes. Future prizes include more Nardo's Natural skin care products and a Daisy Cake.
Enjoy the show!