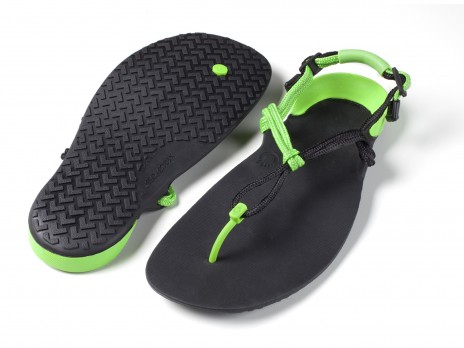 Shark Tank Blog's latest contest is for Xero Shoes, the barefoot running sandals. We're giving away two pairs to two lucky readers! I wear mine all the time; it's like going barefoot with a little added protection. Xero Shoes has some new developments since we saw them last February in episode 413. The Colorado company did not get a deal after they turned down Mr. Wonderful's offer of $500K for 50% of the business. Xero Shoes didn't really need the Sharks, since they went on to do well over $200 K in sales in the week following their original air date. They are a Shark Tank success story and we may see them in an update segment someday.
New Developments for Xero Shoes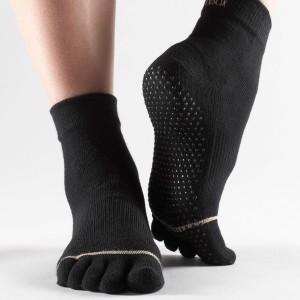 Steve Sashen, the owner of Xero Shoes, has tweaked his design a bit. The new sandals feature a more user-friendly, adjustable strap, a small heel cup, and a simpler fastening method. Even though they look a bit different, but they're just as comfy. They also introduced their own brand of toe sox. They fit snug for that "barely there" feel, but they'll keep your little piggies warm on a chilly day (I'll bet they know about those in Colorado).
To celebrate the new design, Xero Shoes has given us two pairs to give away. To win a pair of Xero Shoes, all you need to do is register for our news letter and/or "Like" Shark Tank Blog on Facebook. Winners are picked at random from both places.
We'll pick the winner of the Xero Shoes during the October 18 show.
Contests are posted on the blog, on the Facebook page, and in the newsletter when they occur, so you'll know when a new contest is starting. You'll also find links to current and upcoming contests on the Contests page.
Good Luck and thank you for reading the Shark Tank Blog!