Episode 413 – Shark Tank Season 4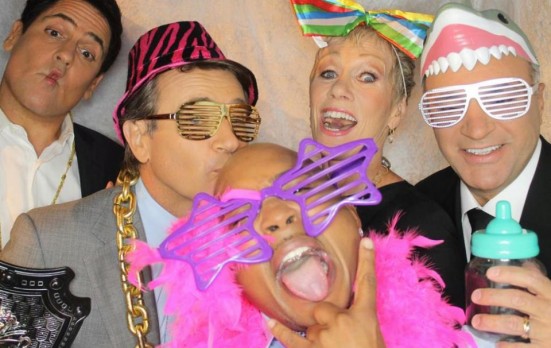 Episode 413 is only the second new Shark Tank episode in 2013's season 4. A Colorado couple who enjoys barefoot running brings their modern-day version of the Huarache Sandal, called Xero Shoes, into the Shark Tank. Cuddletunes, a plush toy with an embedded MP3 player to record personal messages for kids seeks an investment. SoundBender, a nifty gadget that enhances the sound of an iPad without using speakers, power, or wires, pitches the Sharks on this new technology. Finally, Bibbitec, the maker of a new style, multi-purpose bib that's made in the USA tests the waters in the Shark Tank. Tune in Friday, February 1, 2013 to see who gets a deal and who doesn't.
Follow up segments featuring past Shark Tank success stories are a regular feature on Shark Tank.  Episode 413 updates fans on cousins Jim Tselikis and Sabin Lomac and their thriving LA Food Truck: Cousins Maine Lobster Truck. Barbara Corcoran invested in Cousins Lobster Truck in episode 406 earlier in season 4.
There are 24 Shark Tank Episodes for Season 4. Casting is currently closed, but it never hurts to get a head start on season five! If you would like to appear on the show, check out our Auditions and Casting information.
Episode 413 – The Shark Investors and Entrepreneurs
The Shark Tank Episode 413 entrepreneurs will make their best pitch to the panel of five Shark investors who will use their own money if they choose to invest. The Shark Investors negotiate on the spot without any previous information, which differs from typical negotiations between venture capital investors and entrepreneurial start-ups.
Companies pitching the Shark Investors must go through a rigorous due diligence process before an on-air deal is completed. Shark Tank Blog follow ups help you keep track of the companies that end up successful and the ones that don't complete their deal.
Thank you for reading SharkTankBlog, the number one site for Entrepreneurs, Investors and Fans. Our content updates multiple times day, giving you the latest information on Episode 413, Season 4, and all other seasons and episodes.