Robert Herjavec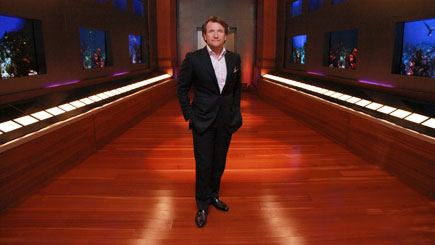 Canadian Shark, Robert Herjavec, immigrated from Croatia as a young child. A self-made millionaire, Herjavec lives an elite lifestyle, driving a collection of exotic cars, cruising on his own yacht, and owning luxury homes in Canada and Florida. He is the epitome of the Rags-to-Riches story.
Robert Herjavec solidified his success early on selling his first Start-up Company for over 100 Million dollars, after taking nine years to build, with plans to retire in his thirties. Retirement was short, he needed more challenge. He embarked on his second Start-up Company and sold it in sixteen short months for 230 million dollars.
Now, Herjavec has yet another Start-up Company, The Herjavec Group, a Software Security Company.
Herjavec's celebrity status took off when he made his mark on Dragons Den, the Canadian model for Shark Tank. Herjavec has been a longtime investor on that show and appears in every Shark Tank show to date.
He is a published author, writing the book, "Driven, How to Succeed in Business and Life". The book is available in Ebook form, on Amazon and iTunes.
Auto Racing is only fitting, with Herjavec's love of exotic automobiles. He is an owner/driver in the Ferrari Challenge Car Series. He created a considerable amount of attention when the "Rookie of the Year" champion crashed his Ferrari Race Car.
Robert Herjavec on Selling
Herjavec was determined to learn to sell, His worked his first selling job for free in exchange for the education. He is willing to do anything, as long as it is legal.
Robert Herjavec Investments
Grill Charms – $50,000 for 20% Equity Investment
Lightfilm – $100,000 for 75% plus $.75 per dollar until $750.000 (Daymond John Partnered)