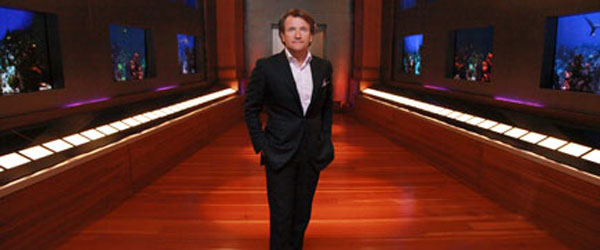 Is Reality TV real? In some cases we don't think so, but in this case, more than most viewers and even writers know.
Rafe Needleman posted a column on CNET titled "Stiffed by 'Shark Tank' VC, startup CEO Persveres" on Valentine's Day. According to Rafe, he's spoken directly with Megan Cummins, founder and CEO of You Smell Soap.
She informed Rafe that the deal never happened; in fact, Robert Herjavec never returned her phone calls for months. Finally, she received a contract for a different deal than the one originally agreed upon, to which she declined.
Rafe commented in his post, "nobody really expects what they see on a reality show to be the unvarnished truth, do they?"
The reality is Investors react as Robert Herjavec did frequently leaving Entrepreneurs thinking they are funded and waiting for the investment. Many businesses die because the Investor made a promise and then either renegotiates or backs out on the deal all the while leading the Entrepreneur on, keeping them thinking that they are still going to get the money.
Sure, Megan should have had a clue when he didn't return her calls or respond to correspondence but she's working on her first deal and lacked the experience to realize what was happening. He made an offer on National TV to a passionate Entrepreneur that believed in him. She got a dose of reality!
What Megan Cummins learned is a deal is never a deal until the Subscription Agreement is signed and the check has been cashed. It's that simple and hopefully, going forward, she won't quit seeking her investment needs until she has cashed the investors' checks.
The lesson is a deal is never a deal until you have the money and the subscription agreement signed, period! Don't wait for investors to have boards approve the investment, they say it will take 30 days and most end up taking a year or more.
I know what it's like to have the experience that Megan Cummins is having and I learned my lesson very fast. If I'm raising money for my business I don't quit until the Subscription Agreement is signed and the check is cashed.