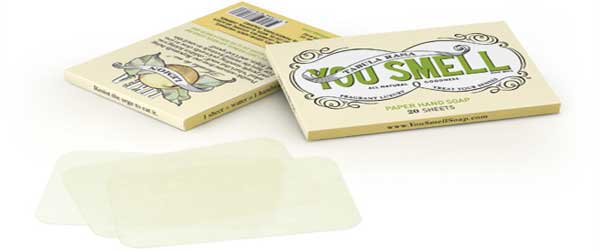 You Smell Soap founder Megan Cummins enters the Shark Tank on Friday night where she will launch the signature line of all-natural bar and paper soaps in the United States.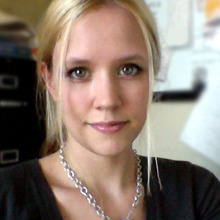 Cummins is revealing her Paper Soap product to the Shark Tank investors and making her pitch. The soap is a great idea coming in single use sheets, easily carried in a purse, coat jacket and even a wallet for clean freaks.
As I've said for several other Entrepreneurs, this product should be marketed online with an affiliate program through a company like Share-A-Sale. Bloggers and affiliate marketers would go crazy selling this product to their readers and the cost of entry is extremely affordable for a small business.
According to press releases by Megan Cummins and You Smell Soap, the company is rigid on their quality control making sure that they provide a premium product and are unwilling to cut corners to save money. Given the type of product this is, that's likely a strong point with The Sharks, who are likely to be interested in this unique product.
My prediction is that Barbara Corcoran steps up and makes the deal with Megan Cummins. She's got her hand on the online marketing strategy as the website looks great, minus the About Us, which was not there as of the writing of this post.
I look for the website to be hit hard come Friday night similar to the traffic Daisy Cakes hits every time Kim Nelson reruns happen. This is a product that will appeal to the same type of buyer. In fact, it might be a great strategy for both Kim Nelson, of Daisy Cakesand Megan Cummins of You Smell Soap to get together and do some cross-selling to the customer databases.
If Megan Cummins comes in with a strong presentation and a reasonable request, I would look for a deal with the Sharks and a successful business.
I will be looking forward to writing more about this business after the show as I think this has great opportunity.