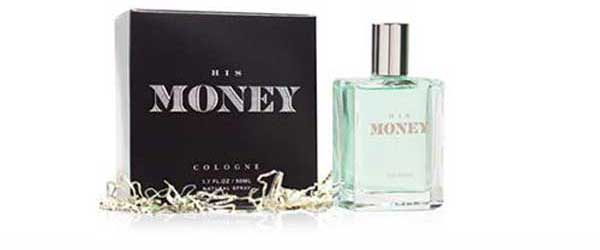 Liquid Money gives the Smell of Money and so does The Sharks on the hit TV show Shark Tank. Are they going to dig into their pockets and invest into buying into the smell of freshly minted currency? We're about to find out as this upcoming episode is going to tell the tale.
Sales manager Patrick McCarthy learned of a Japanese study revealing people work harder when they smell freshly minted paper currency. This impressed him so much that he worked with a chemist to create a fragrance that smelled like freshly minted paper currency to distribute to sales people. The idea went over so well that he's now distributing his product online and to major corporations who are using it as a sales tool.
It's clear from the press pages that Liquid Money generates considerable attention from the news and media. The site itself has a section for people who are interested in becoming resellers which sends a flag that a deal may not have happened with the Sharks even though they are likely to be captivated by the product. If a deal was made, I would think The Sharks would make contact with distributors to handle large resell accounts.
Liquid Money is a great opportunity for the Affiliate Marketing industry, so I sent an email to the Vice President of Worldwide Sales, suggesting that the company consider launching an Affiliate Program through Share-A-Sale or a similar company. This would give them considerable exposure with minimal marketing expense.
Bloggers and Affiliate Marketers would put their product out in places that the company hasn't been able to reach in exchange for a commission on sales generated from the exposure. The company would only pay on sales and that makes for a low cost marketing strategy.
So you tell me, is Pat going to land a deal with The Sharks, or is he going it alone and walking out without a deal?