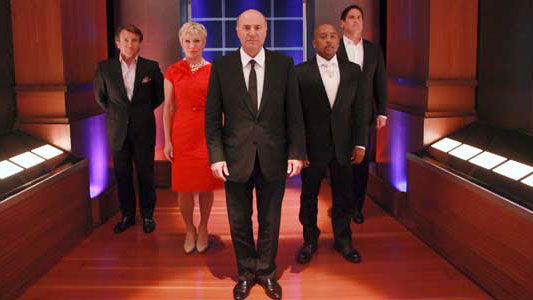 Emotions Roll During Shark Tank Pitch leaving The Sharks shedding tears. This is reality on the show.
The hit TV show Shark Tank showcases Entrepreneurs who are pitching their products and services to five Angel Investors who are proven Entrepreneurs themselves. I've written about the show over the past few years using it to share my insights and to express lessons learned.
Last night's Shark Tank episode took the realism of the show to the next level exposing what holds us Entrepreneurs back. We often come so close to getting the money, but our ideology keeps us from securing the investments we need and want.
Case in point comes when arrogance from Dave Greco sends him packing without a deal. He's put to the test to see if he can close the perfect deal he asked for and instead, he tries to negotiate a better deal. His quest to prove how good he is as a salesperson demonstrates how bad he is as an Entrepreneur.  At some point Dave Greco will hopefully humble himself and start making bigger deals than ever.
Emotions Roll During Shark Tank Pitch by Donnie McCall
The last Entrepreneur, Donnie McCall from Invis-A-Rack, presents a neat and efficient way to haul cargo on a truck. Donnie has a great product, fantastic passion and believes in what he's doing. The problem is that his conviction and passion gets in the way of making a deal with the Sharks who become incredibly emotional. We have all been there and we know what this person is going through, yet ideology gets in the way and he needs to wake up and see clearly.
We entrepreneurs have to look at a bigger picture, outside of what we think we know. Our ideology keeps us from doing great things for our community in the name of being there for our community. If we don't change, we won't help anybody and the last Entrepreneur exposes this problem.
This show just gets better and is the most real, honest reality show on TV. Shark Tank is hitting it out of the ball park. Thank you to all that are doing the show and to Daymond John, Robert Herjavec, Barbara Corcoran, Mark Cuban and Kevin O'Leary for showing this side. You guys are doing a great job!