Kevin O'Leary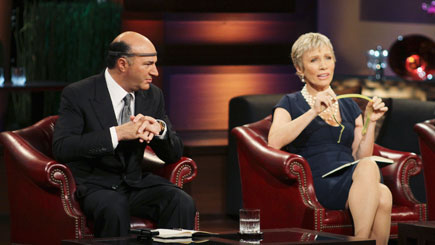 Self-Professed, Mr. Wonderful is viciously entertaining with more "one-liners" than all other Sharks combined, minus Jeff Foxworthy (one-liners). Kevin O'Leary insults almost every Entrepreneur pitching on Shark Tank. No matter how rude he may get, he always remains unapologetic.
Say, "You're Dead to Me!" and Shark Tank Fans immediately think of Kevin O'Leary. The quote rolls off his tongue when Entrepreneurs turn down his offers. He's really saying, "I'm Out, but I really wanted to make this deal."
Surprisingly, Kevin O'Leary wanted to become a Fashion Photographer before building a toy company he sold to Mattell for over 3 Billion Dollars.
O'Leary loves doing Television. He's an original cast member of the Canadian version of Shark Tank, Dragons Den (the model for Shark Tank). He is still doing that show.
Quotes on Shark Tank
Books by Kevin O'Leary
Cold Hard Truth: On Business, Money & Life
Personal Information
Birthdate: July 9th, 1954
Birthplace: Montreal, Quebec, Canada
Education

University of Waterloo
University of Western Ontario
O'Leary sold a software company to Mattell for over 3 Billion dollars after starting it in his basement. He not only appears on Shark Tank but, Dragon's Den (the model for Shark Tank) and Lang & O'Leary Exchange. He spent a year and a half writing a book, "The Cold Hard Truth", available on Amazon.
Winning in the war of business makes Kevin O'Leary happy. He claims he is willing to pour boiling oil over competitors to kill them as long as it is legal.
O'Leary loves licensing deals. He doesn't get them often, but he is always pitching entrepreneurs who are not able to take their deal to the next level. James Mitchell of Pure Ayre is the perfect example. O'Leary first called him a cockroach, than proceeded to offer him $150,000 plus a 7% royalty resulting in a complete buyout. Mitchell blew the deal, letting his emotions get the best of him.
Money is everything in O'Leary's life. He does tell the Cold, Hard Truth the way he sees it, and he claims he sleeps like a baby. Somehow, I can't help thinking that deep down inside he regrets many statements he makes.
Imagine, Kevin O'Leary wanted to be a fashion photographer and ended up telling The Cold Hard Truth to entrepreneurs and fans everywhere.