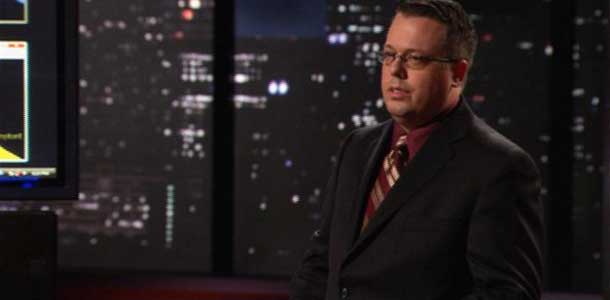 The Ionic Ear founder Darren Johnson appeared in the first episode of Shark Tank in 2009. Johnson appeared nervous, asked for $1 million dollars in exchange for a 15% stake in his company.  His product is an implantable Blue Tooth device for your mobile pone.
Yes, you read correctly the Ionic Ear is implanted in your ear. You have to plug it in too! Kevin O'Leary asked, "What if you miss?" Of course, Darrin Johnson noted safety enhancements would be in place, but you have to wonder how that would work.
Daymond John went out almost immediately noting he didn't feel comfortable with such a device. Barbara Corcoran followed, saying she didn't want to say he "was the biggest nut job" that was ever on the show. That meant Darrin wasn't the first entrepreneur to present to The Sharks, despite being on the first episode ever.
Robert Herjavec asked about upgrades to the Ionic Ear, when Darren Johnson painfully replied that additional surgery would be required. Almost immediately, he suggested that breast implants seemed crazy at first, but at least male Sharks didn't agree.
Darren Johnson's presentation ended up in disaster as The Sharks found it difficult to take him serious. He had no humor and appeared extremely nervous. He should have included someone else to do the presentation.