Shark Tank Season 1 Episodes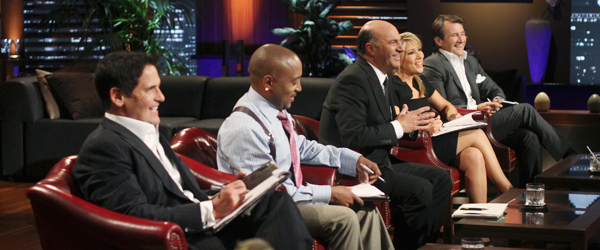 Reality TV's, Shark Tank Season 1 shined a spotlight on struggling Entrepreneurs and five investors known as "Sharks". Fifteen episodes were filmed, but only fourteen ran in the first season of Shark Tank. The fifteenth episode ran in the second season.
The five investors selected for Shark Tank Season 1 brought diverse backgrounds in Infomercials, Real Estate, Software, Distribution and Fashion. Four of the original five Sharks still appear on the show today. Infomercial Pioneer Kevin Harrington no longer appears on Shark Tank.
Barbara Corcoran, Daymond John, Robert Herjavec and Kevin O'Leary are Shark Tank Season 1 Sharks who continue today. Herjavec and O'Leary also appeared on Dragons Den (O'Leary Currently Appears) in Canada. Dragons Den is the model for Shark Tank.
Investors – Shark Tank Season 1
Shark Tank Season 1
Series Premiere
First Aired – August 9, 2009
Entrepreneurs
First Aired – August 16, 2009
Entrepreneurs
First Aired – August 23, 2009
Entrepreneurs
First Aired – August 30, 2009
Entrepreneurs
First Aired – September 6, 2009
Entrepreneurs
First Aired – September 13, 2009
Entrepreneurs
First Aired – September 29, 2009
Entrepreneurs
Follow-Up
First Aired – October 7, 2009
Entrepreneurs
Follow-Up
First Aired – October 13, 2009
Entrepreneurs
Follow-Up
First Aired – October 20, 2009
Entrepreneurs
Follow-Up
First Aired – January 8th, 2010
Entrepreneurs
Follow-Up
First Aired – January 15th 2010
Entrepreneurs
Follow-Up
First Aired – January 29, 2010
Entrepreneurs

Follow-Up
First Aired – February 5th, 2010
Entrepreneurs
Follow-Up