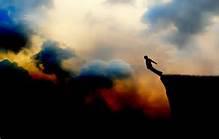 Gina Cotroneo overcame a lot of adversity before pitching Souls Calling in Shark Tank episode 104. In 1997, she was attacked in her Dallas apartment. She was left devastated. Her attack helped police apprehend the serial offender, so she lived through not only her own healing process, but his high-profile trial and conviction as well. Cotroneo was determined not to allow the attack to derail her positive outlook on life. In 2004, she launched Souls Calling which produced and sold items bearing inspirational sayings. Cotroneo marked each package with her signature smiling heart, in an effort to further her "plan for world happiness."
Cotroneo has a diverse product line and has been approached by some retailers about carrying her products, but she's facing a serious challenge: Pricing. Since she's a small business, and can only buy in limited quantities, her price per piece is much higher than if she were able to purchase more of each product at a time. For example, when she buys 3,000 umbrellas, her MSRP is $24.95. By purchasing 6,000 , that number drops to $15. An influx of cash would allow Cotroneo to lower her pricing and sell more product, boosting her sales and, ultimately, her profit margin.
Souls Calling Shark Tank Recap
Cotroneo walks into the Shark Tank and puts an offer on the table. She's willing to give 25% of her company in exchange for a $150,000 loan. She's confident and brief as she shares her story, and explains the idea behind Souls Calling. Her belief in Positive Energy Transfer raises the Sharks' eyebrows, but they seem impressed as she presents her products. First, she brings out the Inspirabrella, a brightly colored umbrella emblazoned, like all her products, with inspirational sayings. The name earns a chuckle from Robert Herjavec, but Barbara Corcoran and Daymond John nod as she explains that the brightly colored umbrella, along with the uplifting saying, are empowering to the carrier and to passersby.
Cotroneo's uplifting presentation is brought down to earth by Kevin O'Leary, who poses the question, "Ok, you've been in business for five years. What were your sales last year?"
Cotroneo's response, that sales were at $11,000, and $18,000 in the last two years, causes a wave of dismay to ripple through the Sharks. O'Leary lays out the bottom line: "Money has no soul." He informs Cotroneo that her sales just don't support her valuation of the company. He's out. Daymond John respects her passion and her calling, but he feels the potential just isn't there, and turns her down. Barbara Corcoran declines the opportunity as well. The last Shark, Robert Herjavec, tells her that "the business is telling you something," that she needs to walk away from what is clearly an unprofitable venture.
Despite her confidence and belief in her product line, Cotroneo leaves the Shark Tank without the investment she was seeking.
Souls Calling Shark Tank Update
In spite of the setback of being turned down by the Sharks, Cotroneo did not give up on her business immediately. The publicity she received from her appearance on the show led to other television appearances on shows like Oprah. She continued to pursue her dream until 2012, when she liquidated the company in order to move on to other endeavors. Souls Calling is no more, but Gina Cotroneo's spirit continues to carry her forward.
Company Information
Closed