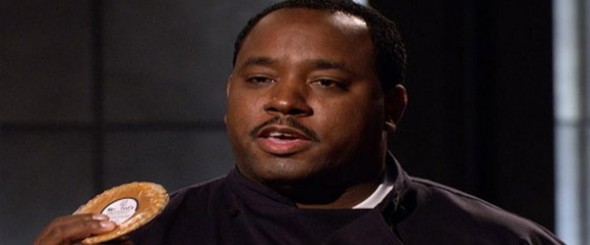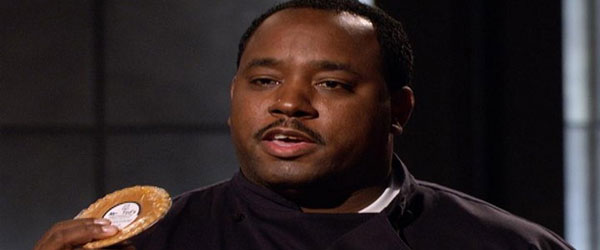 Growing up, Tod Wilson never thought he'd own Mr. Tod's Pie Factory, he dreamed of being an FBI agent or going into law. The son of a hard-working single mother, he was the first in his family to attend and graduate from college at the University of Richmond. Upon graduation, Tod returned to a bakery he'd interned for in high school, and quickly discovered his knack for not only baking, but sales and running a business. He quickly became the largest distributor for the bakery he interned for, before setting out on his own and opening Mr. Tod's Pie Factory in 2002.
Tod ran into a stretch of bad luck when he overreached his efforts at growth. He spent some time living out of his car before bouncing back and getting his business back on the right path. He soon discovered that his signature miniature sweet-potato pies were a big seller, both in the retail locations and online, and began building his business. His focus on the community conflicted with his booming internet business, but Tod was determined to maintain his roots in the New Jersey community.
Mr. Tod's Pie Factory Shark Tank Recap
Tod Wilson walks into his Shark Tank interview accompanied by Mr. Pie Man, his costumed mascot, who carries a tray of samples to entice the sharks. Wilson makes a strong presentation, briefly describing the history of his company. He grabs the Sharks' attention by mentioning his $850,000 wholesale business, in addition to his retail location sales, and gets his foot firmly in the door by dropping the name of a potential major wholesale customer- McDonalds. Clearly Mr. Tod's Pie Factory is well established and enjoying substantial success. But, can it be sustained, or, as Robert Herjavec fears, will Wilson try to expand too fast, and end up losing everything a second time?
Herjavec opts out of the deal, followed by Kevin O'Leary and Kevin Harrington, who both feel Wilson's request for $460,000 for 10% of the business is unrealistic. Barbara Corcoran is intrigued, and makes a counter offer: $230,000, for 20% of the business. Daymond John agrees to supply the other $230,000, but he raises the portion of the company required to 50%. Wilson considers for a long moment before conceding and accepting the offer.
Mr. Tod's Pie Factory Shark Tank Update
Although Wilson accepted the offer on camera, upon further reflection, he chose to turn down the deal. No money exchanged hands, but the exposure from the appearance on Shark Tank provided Mr. Tod's Pie Factory the boost it needed. Jet magazine featured his pies in their 2009 gift guide. Appearances on Rachel Ray and Oprah Winfrey gave Mr. Tod's Pies national exposure. Country Living magazine featured his pies, and he's made appearances on every major television network.
Wilson was able to open his mobile operation, as well as moving his retail business to a larger location. Six years after his appearance on Shark Tank, the business continues to grow, and Wilson's vision has not faltered.
"We're still trying to build a national brand on par with Entenmann's and Sara Lee," says Wilson. With two retail locations and strong wholesale and online sales, Mr. Tod's pies are strong sellers. His new location, on Broadway in SoHo, is larger than his original retail store, and his mobile business is going strong. He continues to offer inspirational talks in schools and to organizations around the New Jersey neighborhood where he grew up, providing inspiration and hope to an up and coming generation of potential entrepreneurs.
In December 2017, Wilson was accused of witness tampering, charges that were later dismissed. He sued the Englewood, New Jersey police department in March, 2019 – one month after closing his retail location. The lawsuit alleged that an Englewood police officer conspired to use the law to "falsely imprison and maliciously prosecute" Wilson. As of May, 2020, the lawsuit is still pending. The lawsuit was dismissed with prejudice in November, 2021. Even though the shop is closed, Tod continues to ship pies nationwide from his website. As of July, 2022, annual revenue is $12 million.
Posts About Mr. Tod's Pie Factory on Shark Tank Blog
Mr. Tod's Pie Factory brings homemade Sweet Potato Pie to your home
Mr. Tod's Pie Factory Information
Video