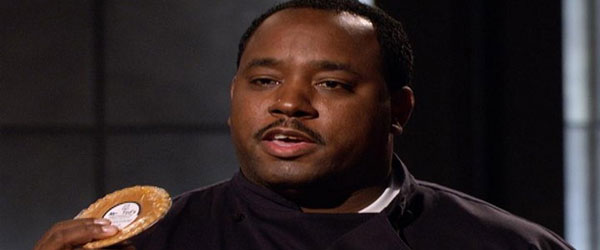 Mr. Tod's Pie Factory brings homemade Sweet Potato Pie to your home. Tod Wilson is the Entrepreneur, Chef and Brainchild behind Mr. Tod's Pie Factory, something that he thought up while learning the bakery business while working for his Godfather. Wilson worked at the bakery for four years.
Now, he's got his own business, Mr. Tod's Pie Factory. He went on Shark Tank to ask for The Sharks help in investing and growing his business. Both Daymond John and Barbara Corcoran connected with Tod Wilson; they saw not only did he have passion for his business, he had a great product and a plan that would work.
Since that time, Mr. Tod's Pie Factory added Cheesecakes, Fruit Cakes, Muffins and more. Of course, the favorite is the original Sweet Potato Pie.
He intended to make Mr. Tod's Pie Factory a wholesale business, but his branding has worked so well that his retail business is incredible with lines out the door of his store in New Jersey. He's even taking his business mobile and he launched a contest for a special person to become his mascot. He's also working on a new reality TV show, called "Pie Man" that he plans to pitch to TV executives.
Mr. Tod's Pie Factory Rings Bell at NASDAQ
The Sharks were so impressed with Tod Wilson and Mr. Tod's Pie Factory that they included him when they were invited to ring the opening bell at NASDAQ.
He's shipping fan favorite Sweet Potato Pie to people across the United States along with other specialties and again, he's dominating the Somerset, New Jersey area with Mr. Tod's Pie Factory fanatics.
He says all of his products take considerable work as they make everything from scratch so that it will have the perfect fresh home baked taste every time. He's the only one that has the secret recipes to make his products.
Watch for his update airing on Shark Tank this Friday night. For more info on Mr. Tod's, click here.