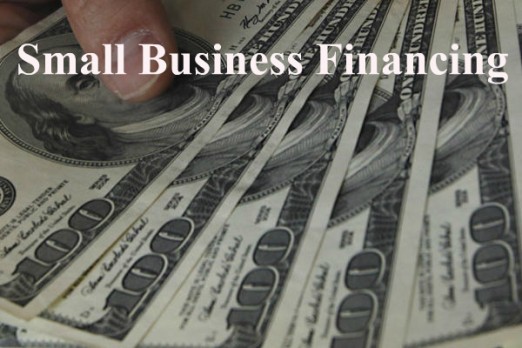 Shark Tank brought small business financing to Prime Time like no television show before it. Each week, the wealthy and charismatic Sharks evaluate and (sometimes) fund small businesses based on an entrepreneur's presentation of their product or service. Most entrepreneurs are in the Shark Tank for about an hour presenting their business; that hour is then edited down to an 8-10 minute segment.
While Shark Tank has brought entrepreneurship to the forefront in American popular culture, the show gives an incomplete vision of small business financing. The Shark Tank is a made-for-TV representation of angel investing, which is a legitimate and widely sought after form of small business financing. Most businesses, however, are not built through angel investing; they're built through hard work, a solid business plan, a good product or service, and some form of small business financing.
Bite into Small Business Financing Options like a Shark
If you are an entrepreneur or business owner seeking funds to start or grow your business and you think Shark Tank is your only hope, either give up now or find other small business financing options. Shark Tank provides excellent, indeed priceless, exposure for businesses, but counting on Sharks to "save" your business is about as business savvy as financing growth through lottery tickets. For most businesses, a Shark investment is a pipe dream.
There are many ways to finance a business. This section of Shark Tank Blog is dedicated to the many options available to entrepreneurs and business owners who are seeking some form of small business financing. This page and the articles are brought to you by Purchase Order Financing.
Fund your business like a Shark
Small business owners can read more about different financing options in the following posts on Shark Tank Blog:
Small Business Financing Basics
Equity vs. Purchase Order Financing – Kane and Couture
6 Tips for Working With Suppliers
Accounts Receivable Financing – Teddy Needs a Bath
Cash Flow Boosters for Small Business
Make Your Product Big Box Ready
Resources to Start Your Business With Courage
Tip the Scale with SEO: Tipsy Elves
Alternative Financing – Swim Zip
Hone Your Entrepreneurial Skills
Do you want a Hobby or a Business
Will Lori's Financing Fly with Angel Lift?
An Unexpected Shark Tank Winner
Purchase Orders Make "No Deal" a Good Deal in the Tank
Quality + Cost + Conscience = Bombas SOCKS
Table 87 Pizza – FUGGETABOUTIT!
Will Saavy Naturals lather up?
Sharks Went Easy On Brazi Bites Cheese Bread
Tipsy Elves vs. The Beard Head
The Total Tie Keep: Totally Unprepared
Soak Up the PR and Keep your Equity
Pumped Up Bar Bell Apparel Falls Flat
Mama's Milkbox Eaten Alive by the Sharks