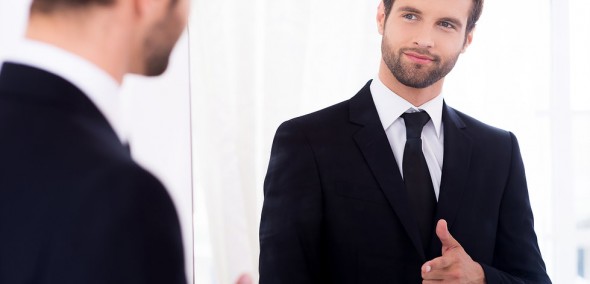 Dwight Littlejohn, creator of The Total Tie Keep, had a commanding presence walking into the Shark Tank. As a federal agent, he exuded confidence when explaining the inspiration behind his clever tie-keep product. The Sharks loved his product and they were clearly impressed by Dwight. Why did he leave the tank without a Shark investment?
There are many factors that a potential investor will consider before deciding to invest in a company. Let's tap into those considerations:
Market Demand
Many times in the Tank, the Sharks will ask, "How will I get my money back?" Basically, they're trying to figure out if folks will buy the product. How can anyone know whether or not consumers will buy? Here are some simple questions investors ask themselves:
Does the product fix a problem? – While less formal dress has become the norm, there are still professions that require men to wear ties. The Total Tie Keep allows these professionals to wear a tie and control bad necktie behaviors.
Is it unique? – There are alternate solutions such as tie tacks and tie bars, but they don't completely eliminate necktie issues. Since The Total Tie-Keep is patented, potential investors know they can charge a premium and build demand for the product while being protected from competition.
Strong Profit Margins
Investors evaluate the efficiency of the production process. A healthy profit margin is critical for an investor to consider getting involved.
Low production costs – Dwight quoted production costs of $3 with a sale price of $25. He's making $23 on every unit sold. This proves he has developed a streamlined production process.
Proven track record – This is where Dwight's presentation started to raise concerns. He didn't have any real sales. You cannot have profit without sales.
Brand Strength
First impressions are critical. Does a product have enough shelf appeal to convert sales? Investors analyze a brand's strength:
Product Name – Successful product names are memorable and help explain the product. While "The Total Tie Keep" helps a consumer understand the product purpose, it's not catchy or memorable. Plus, it's just too long.
Branding – Investors will look at logo appeal and packaging. Sadly, The Total Tie Keep doesn't even look like a logo. It just an italicized font. This logo should convey authority and confidence to reinforce why consumers would spend $25 controlling their tie.
The Total Tie Keep Vision for Moving Forward
Investors provide money and expertise, but they will not run your company. Entrepreneurs need to have a vision for taking it to the next level.
Plan for money – How will you use the investor's money? This is a very common question in the Tank and it's where Dwight lost all investor interest. He didn't have a plan for their money and could not commit to running the company full-time. This was a huge red light for investors.
Weak branding and low sales are not deal breakers for clever products in the Tank. Many early stage entrepreneurs have walked out with deals because they had a clear vision for how to take things to the next level. Dwight came in with efficient production and a patented product. Poor branding can easily be fixed. If he had a clear strategy for driving sales, he might have salvaged a deal. Secure an investment by being prepared to answer questions important to investors.
Dan Casey, founder and CEO of purchaseorderfinancing.com, believes every business has a story to tell. He's been listening and helping small businesses grow exponentially since 2002 using a creative combination of finance tools. He's been featured in publications including Entrepreneur Magazine, Entrepreneur Online, Small Business Trends Online, The Washington Post, Crain's Chicago Business & American Express Open Forum. 

Visit www.purchaseorderfinancing.com and be sure to mention Shark Tank Blog to get a free subscription to Fast Company or Entrepreneur magazine.*

*Must qualify for financing to receive special offer exclusively for SharkTankBlog.com readers