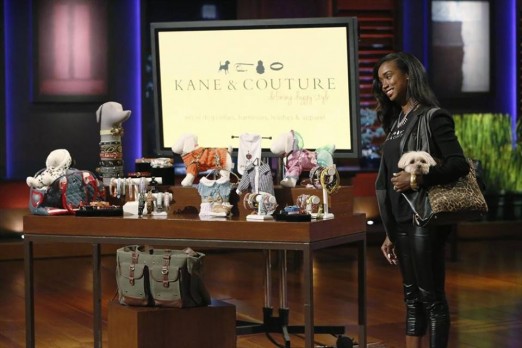 How do you decide whether your business needs equity or purchase order financing? This week we are showcasing Kane & Couture to help illustrate which may be best for your business' growth. Let's start by reviewing factors that can impact how "financeable" Kane & Couture is:
Scalability – Kane & Couture is using a contract manufacturer so she can increase or decrease production according to demand or seasonality.
Credible buyer – The confirmed purchase order is from a credit worthy buyer: Macy's.
Healthy margins – Kane & Couture quoted well over 100% mark up with the dog collar example discussed with Lori.
Mass appeal – It's a product line with mass appeal so there are many chain stores that could potentially be interested.
Price elasticity – The product line can support a premium price if demand is there.
Review the differences between equity and purchase order financing:
Equity investor – You get the cash you need and a certain percentage of your profits go to the investor. The equity investor also becomes a long-term team member who can actively influence business decisions for the tenure of the business. Use equity when you need cash and a management partner.
Purchase order financing – You get the cash to fulfill your order, not a partner in the business. Use purchase order financing when you need a short-term investment tool to support large transaction growth.
If your business has proven it can pull in the orders, consider keeping full control. Purchase order financing can support large orders adjusting the loan basis up/down as needed. If your growth continues, you will only need it for the short-term before you can transfer to a lower interest financing option once you have a proven track record. In the meanwhile, you can use it on a transaction-by-transaction basis as opposed to having an equity partner influencing every decision.
If Kane & Couture didn't secure one of the coveted spots on the Shark Tank, purchase order financing would be a valuable tool to support her aggressive growth plan. Listening carefully to the show, Kane & Couture asked for "help financing the opening orders." She was requesting purchase order financing in addition to the Sharks' equity offer. Equity wasn't enough for her growing business.
Fast financing starts here
Swimming with the sharks isn't your only option. Contact us and tell us your story. Visit www.purchaseorderfinancing.com and be sure to mention Shark Tank Blog to get a free subscription to Fast Company or Entrepreneur magazine.*
*Must qualify for financing to receive special offer exclusively for SharkTankBlog.com readers.