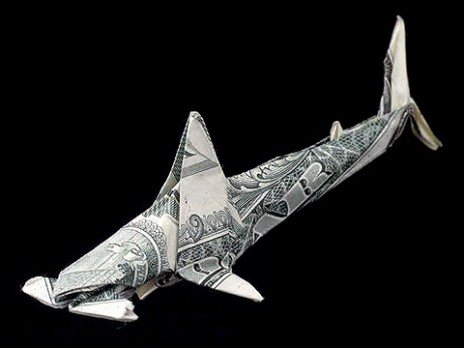 Small businesses win and lose every week in the Shark Tank. It's extraordinarily reflective of the small business industry where companies start and fail every day. Poor management, sales or marketing can all contribute. But what happens when thriving businesses fail? Cash flow happens, or rather lack of it. It's vitally important to track where the cash is going and coming from so you can cover your expenses and grow. Many businesses that land a coveted spot in the Tank are months away from defaulting on expenses. Don't let that happen to you. Here are some ideas to help maintain a healthy cash flow.
Open a Line of Credit to Boost Cash Flow
A business line of credit is an essential part of cash flow management. It's similar to a business credit card, but usually with a better interest rate and better terms. It can be drawn on to cover regular or emergency expenses when there is a gap in cash flow. Plus, you only pay interest on the amount borrowed. Be sure to arrange for a line of credit before you need it.
Hire an Accountant
An accountant is really an investment rather than an expense. Many companies go through cyclical highs and lows but are too busy running day-to-day business to identify these patterns. A cash-flow analysis by an accountant can provide information so you can anticipate when to borrow, hire staff and dial marketing up/down.
Speed Up Receivables
Make it a regular practice to review your receivables and take any steps to shorten the timeframe. Invoice immediately after the delivery of goods or services. Encourage payment by offering early pay discounts and late payment penalties. If you need cash immediately consider receivables factoring. This provides you with 80 – 90% of your invoice within days.
These are just a few tips to help get your cash flow moving. Your best bet is to connect with a financing expert who understands the wide variety of traditional and alternative lending options. Utilizing various financing tools might be instrumental toward boosting the cash flow for your small business.
Dan Casey, founder and CEO of purchaseorderfinancing.com, believes every business has a story to tell. He's been listening and helping small businesses grow exponentially since 2002 using a creative combination of finance tools. He's been featured in publications including Entrepreneur Magazine, Entrepreneur Online, Small Business Trends Online, The Washington Post, Crain's Chicago Business & American Express Open Forum.
Visit www.purchaseorderfinancing.com and be sure to mention Shark Tank Blog to get a free subscription to Fast Company or Entrepreneur magazine.*

*Must qualify for financing to receive special offer exclusively for SharkTankBlog.com readers.