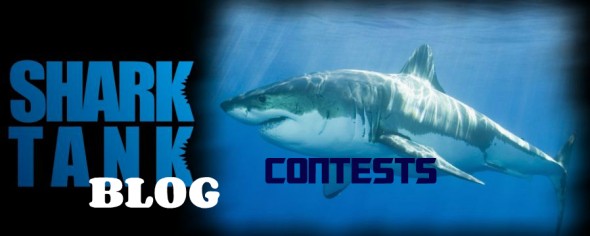 The Shark Tank Blog is proud to offer regular contests for our readers. Each week or two, we offer up prizes from past entrepreneurs who have Shark Tank Products they donate to show their appreciation for fans of the show.
How to Enter Contests
We're keeping things simple here. All you need to do to be eligible for one of our contests is subscribe to the Shark Tank Blog newsletter (the form is in the right margin) and/or LIKE Shark Tank Blog on Facebook. Every time we run a contest, we throw all our subscribers and Facebook fans' names "into the hat" and draw a winner! If you subscribe AND Like us, you have two chances!
Contests are posted on the blog, on the Facebook page, and in the newsletter when they occur, so you'll know when a new contest is starting. You'll also find links to current and upcoming contests on this page.
Season 6 Contests
In season six, Shark Tank Blog is doing fewer public contests. We continue to offer exclusive giveaways and contests for subscribers, so sign up today!
Mensch on a Bench Contest – Enter to win a Mensch on a Bench!
Season 5 Contests
WIN A "SHARK TANK SURVIVAL KIT – Enter to win books from 6 Sharks: Mark Cuban, Daymond John, Kevin O'Leary Barbara Corcoran, Lori Grenier, and Robert Herjavec PLUS win the book  Shark Tank Jump Start Your Businessby Michael Parrish DuDell. Drawing held on Friday, October 4 2013
Xero Shoes Contest – We're giving away TWO pairs of Xero Shoes to two lucky readers. Drawing held on October 18.
Jump Start Your Business – Contest – We're giving away another Shark Tank Survival Kit! Drawing held December 6.