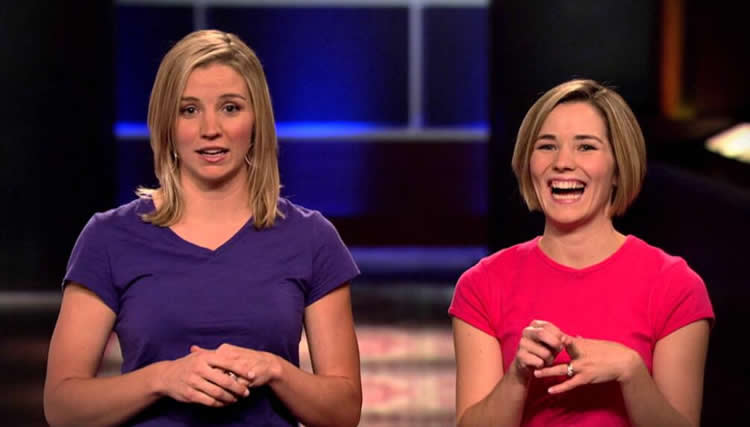 There have been a lot of emails in my inbox about a new Shark Tank Scam – the Shark Tank Keto Scam. Just like the Shark Tank Skincare Scam I reported on a few years ago, this scam is designed to part you from your money by offering a "risk free trial offer." DON'T BELIEVE IT!!!!!
The scammers try to lure you in with the photo above, a picture of Anna and Samantha Martin, the women on "the most watched episode in Shark Tank history." The scam site looks like an entertainment site claiming the product was featured on the Today Show, Oprah, The New York Times and others. The "article" goes on to say that all five Sharks invested over a million dollars each in "the biggest deal in Shark Tank history." The funny thing is, two years ago, two sisters named Anna and Samantha Martin got the "biggest deal in Shark Tank history." Imagine that, two years apart two sisters with identical names got the biggest deal ever? The photo in the ad (which is at the top of this page) is actually Megan Reilly and Sarah Nuse from Tippi Toes who aired in season 2.
The Shark Tank Keto Scam pitch goes on to say "they celebrated the success with champagne and cake when the episode wrapped." The picture they used for that false claim was a shot from the 100th episode celebration. Where are the winning sisters? Nowhere, because they don't exist!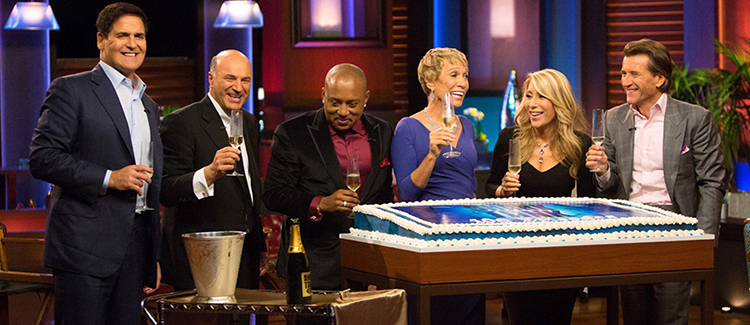 The scammy ad copy goes on to say how they sold out of inventory in five minutes after airing and a bunch of other lies and ridiculous claims. The copy is littered with links to the "company website" where you are redirected to a site touting "Ultra Fast Keto Boost." I am NOT linking to the site because they are such scammers.
How The Shark Tank Keto Scam gets your money
The reason this company uses the lead in from a fake Shark Tank contestant is it gives the product credibility. Once you are redirected to the Ultra Keto Boost site, there's no more mention of Shark Tank or the Martin sisters. The "risk free trial offer" sends you five bottles of Ultra Fast Keto Boost for the price of three. One bottle costs $69.99, so you will be billed $209.97!
But wait, there's more. Every month, they will bill your credit card for whatever you ordered the first time and send you more product. It's the same as with the Skin Care Scam. I've had emails from people who literally had to cancel their credit cards to make the charges stop.
If it sounds too good to be true, it probably is
As another note of caution, do not believe outrageous claims made by "miracle" diet products. This scam site has claims that people lose thirty pounds in a month just from taking their supplements. That is ridiculous and it would be very unhealthy, unless you are morbidly obese. Diet and exercise are the best way to achieve weight loss.
The Keto diet IS a real thing. It's short for Ketogenic Diet, a high-fat, low-carb diet which  causes your body to burn more fat. A simple Google search will get you plenty of information on how it works. And if you ever want to check if a product has been on Shark Tank, just search the company name on this site with the search box. If you still believe a pill will melt thirty pounds off you, you probably deserve to get scammed.