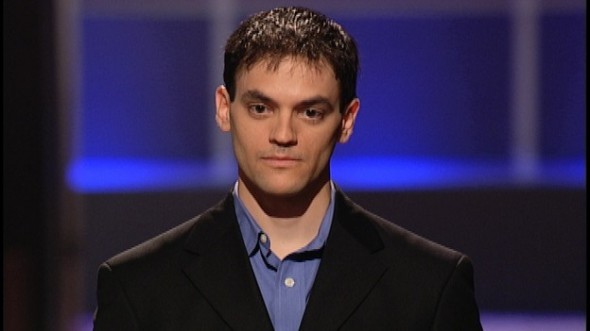 Element Bars entrepreneur and fitness lover Jonathan Miller got tired of mass-produced energy bars loaded with high fructose corn syrup that gave him a quick burst of energy then left him to "crash." He brought Element Bars to the Shark Tank in season 1, episode 106. Since nothing on the market suited his tastes or nutritional needs, Miller began experimenting with his own energy bar recipes that are high in protein and fiber and low in sugars and saturated fat. He liked his creations and wanted to share them with the world, so he created Element Bars, which allows people to design their own energy bars, online and according to their specific tastes and nutritional needs. All Element Bars are made with unprocessed or minimally processed ingredients.
Element Bars Pitches the Sharks
Miller entered the Shark Tank seeking $150K in return for a 15% share of his company. At the time of taping, he was shipping approximately 1,000 per week; he wanted the Sharks to fund the business to get to the next level. Consumers can go to the Element Bars website and create their own energy bars, complete with personalized label for only $2.99 per bar. Bars arrive at the customer's home in a week to ten days after ordering. Jonathan also brought personalized bars for each of the Sharks to demonstrate the product.
Miller impressed the Sharks with his business savvy and negotiating skills. The Sharks like Jonathan and the bars. Daymond is in for $150K for 75% of the business. Kevin Harrington offers $150K for 100% of the business PLUS a 4% royalty! Miller declines both offers and negotiates with Harrington, ultimately agreeing on $150K for 30% plus a 4% royalty.
Element Bars Beyond the Shark Tank
Despite the deal not closing with Kevin, the business was featured in a follow-up segment on episode 401 in season 4.  Since Miller's first appearance in season 1, Element Bars  moved into its own production facility and has been churning out energy bars at a frenetic pace. Prior to the update segment, Element Bars shipped their 1 millionth product and shows no signs of slowing their sales pace.
Fast forward to July, 2021 and the company is still in business, but it has shifted its focus. Instead of providing bars direct to consumers, they've become more of a co-packer. They provide private label bar creation to both brands and budding entrepreneurs. The company website claims they have businesses that "launched with us at 1,000 bars and are now distributed in retailers throughout the United States and abroad."
Company Information