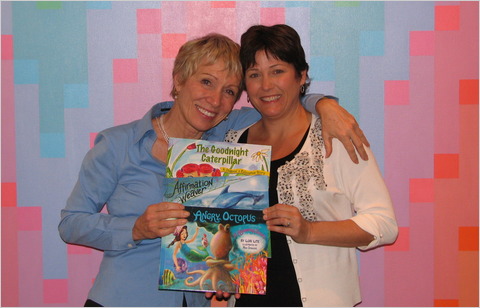 Lori Lite pitches Stress Free Kids, her line of children's books and CD's. Lori created her repertoire when her two young kids developed stress related night terrors, making bedtime a nightly ordeal. She researched stress management techniques to calm her own stresses and began doing the breathing, visualizing, affirmations/positive statements and progressive muscle relaxation with her kids while incorporating them into bedtime stories. When her husband suggested she start writing the stories on paper, Stress Free Kids was born. 

Stress Free Kids Shark Tank Recap
The segment  opens with Lori backstage, calming herself before entering the Shark Tank. We then enter Lori's home and hear her background story. When she steps in front of the Sharks, she asks for $250K for a 20% piece of Stress Free Kids. The Sharks want to hear part of one of the stories, so she reads from Angry Octopus. Lori reveals she sold 30,000 units for $180,000 in revenue with $50,000 in profit, all from the kitchen counter.
Kevin O'Leary thinks she should approach publishers and Lori reveals she preferred to self-publish. Even though she has distribution through Amazon and other book retailers, the Sharks want to know why she hasn't sold more books. Robert questions her valuation and goes out. Kevin Harrington prefers to focus on a single product and he goes out too.
Mr. Wonderful offers $250K for 100% of the business; Lori laughs it off and he goes out. Daymond offers $250K for 51% of the business; Barbara offers $250K for 50%. Daymond and Barbara state their cases and Lori calls her husband out in the hall. Lori decides to counter with $250K for 40% and Barbara withdraws her offer. Daymond won't move from 51%, so Lori takes Barbara's deal.
Stress Free Kids Shark Tank Update
Angry Octopus went on to be a top seller on Amazon. Even though the deal with Barbara never closed, Stress Free Kids got an update segment in episode 112 and the books were selling strongly. Since appearing, Lori developed curricula and lesson plans for teachers and parents and her titles continue to sell well. The curriculum is used by psychologists, doctors, teachers, yoga instructors, military, counselors, and parents world-wide. As of August, 2022, the company is still in business and does $5 million a year in annual revenue.
Company Information
Video