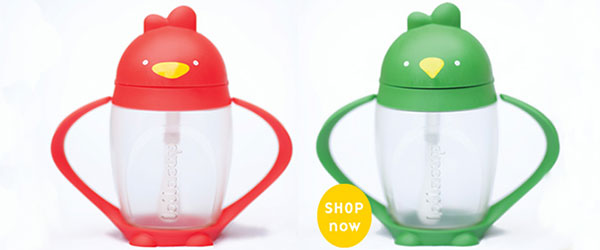 Lollacup enters the Shark Tank this Friday. It is a spill proof, BPA free, toddler's sippy cup, proudly made in the USA by entrepreneur Hanna Lim. Lim invented Lollacup to allow toddlers to transition from bottles to cups; she didn't like the alternatives on the market, so she invented her own.
Lollacup is for "the discerning parent and child" who wants a safe and convenient method for drinking beverages. My personal experience with toddlers finds most of them less discerning about the vessel their beverages are served in (and the potential mess that ensues) than their parents. As a dad, a cup that minimizes messes has an appeal, I have spent literally hundreds of dollars on sippy cups over the years.
Sippy Cup Made in the USA
I love the fact that Lollacup is committed to manufacturing in the USA. Lin keeps manufacturing in the USA to maintain standards, quality control, and to contribute to the local economy. For that, I applaud Hanna Lim, but I am not so sure the Sharks will feel the same way. I can almost hear Kevin O'Leary now: "Let's bang out 100,000 of these in China…"
The one big problem Lollacup has, in my view as a parent, is the price point. One Lollacup costs $18.00! That's three times what competitors in the space charge. This product isn't the only spill proof sippy cup on the market and many parents, faced with the choice of a $4-$5 cup versus an $18 cup will go for the former option. Sure, there will be many parents who will spend that kind of money because they want "the best" for their kids, but I am not sure Hanna Lim will be able to sway the Sharks as easily as she does the well-heeled parent.
This leads to another issue for this product in the Shark Tank: Lollacup is not a proprietary product. There are dozens of spill proof sippy cups on the market and some are very similar in design. Target sells more than a dozen different kinds of sippy cups, all priced far less than a single Lollacup.
Lollacup has sales, they have very broad distribution through lots of boutique-like baby stores; what they lack is mass distribution. I don't think the Sharks bite (or sip), though they will all profess to liking the idea. The combination of price point, competing products, and distribution cause the Sharks to go "out."