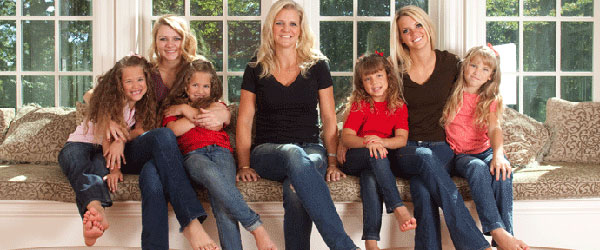 Nailpak nail polish is a product sold by Duality Cosmetics. Entrepreneur and mother of six girls, Barbara Lampugnale brings her patented NailPak nail polish , an all-in-one manicure system, complete with polish, pads, remover and file to the Shark Tank in hopes of expanding what appears to be a vibrant online business. My girls love this idea, especially since everything fits in a small package which is good for a purse or travel.
Buy NailPak Nail Polish Here
Barbara Lampugnale started her first business, "Barbara's Interiors," in Texas in 1994. When the family decided to move back east, she left it behind and went to work in the cosmetics industry. The idea for NailPak nail polish came to her when she was pregnant with her twin girls.
The only time I have used nail polish is to repair a cracked toenail. As a father of 4 girls, I am knee deep in nail polish anytime I go rummaging in the bathroom cabinets (I can only imagine what the Lampugnale bathroom looks like- Mr. Lampugnale must be a saint). This is a product that has "girl appeal," and that can translate into BIG BUCKS. Women use and buy A LOT of nail polish. One daughter alone has several dozen different colors- she thinks NailPak would be great for travel or using on the go (I think that's what Mrs. Lampugnale had in mind).
While nail polish is nothing new, this packaging is. I can see the whole "licensing discussion" coming into play. Some of the Sharks will want to license the packaging to major cosmetics manufacturers. I don't think Barbara Lampugnale will go for that. This product has Lori Greiner written all over it. It would sell well on TV since a demonstration of the product would do a lot of the selling and the Queen of QVC is just the lady to get NailPak out  to the masses.
I am not sure if any other Sharks would be interested unless licensing comes into play. I will bet Lori Greiner gets NailPak on TV and it sells well.
View a video demonstration: