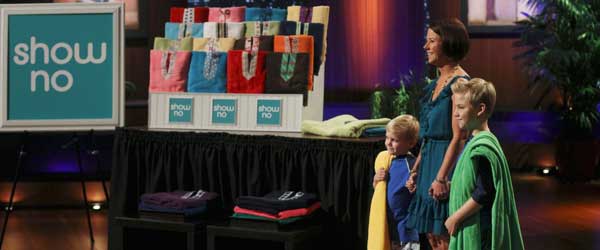 Shelly Ehler continues to impress me even more after I spoke with her last night in an over the phone interview. She said she felt sick to her stomach for the three weeks leading up to her appearance on the show and just before she walked out on the set, she mouthed a profane word and then instantly a sense of calm and confidence came over her when she walked on the set to face the Sharks.
I asked Shelly if she had ever pitched investors, prior to appearing on the show. She said this was a first for her and I would take her in to any pitch and let her lead the way. I told her I believe she delivered the best pitch yet on the show.
Especially impressive is the way Shelly easily overcame objections from the Sharks by listening, acknowledging and then addressing the concern, especially when Kevin spoke of the valuation. It was masterful, so good that Kevin O'Leary felt the need to criticize the others for eating out of the palm of her hand.
Originally, Shelly aimed to do a deal with Daymond John or Barbara Corcoran. The show informed her just four days before that Lori Greiner would instead be in Barbara's chair. Shelly immediately began studying everything should could to learn more about Lori and decided before the show that she wanted to target her for a deal with Daymond John as her second choice.
That preparation gave her what she aimed for.  Shelly's determination showed and was so powerful she made an instant connection with her. It worked so well, she received $75,000 for 25% of her business when she was asking for $50,000.
Lori Greiner will be appearing on The View in the morning and will showcase the ShowNo Poncho Styled towels. Shelly quickly produced 200 of the towels with a last minute request from the producers of The View, going to all the Target Stores and buying out product, sewing them and then driving them to Los Angeles to deliver them for the show. Anyone who is in the audience will have a handmade ShowNo from Shelly!
This is part 1 of my notes from the Interview. I will be doing a second post next week…  Until then, make sure you stop by the ShowNo website and order yours…