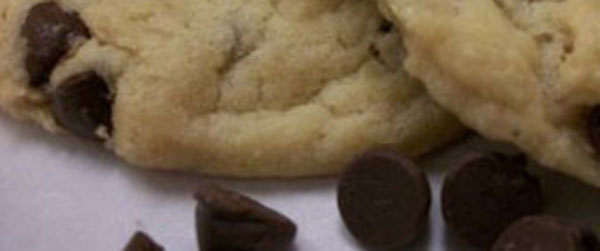 Blondie's Cookies is an entrant into the Shark Tank on April 13, the next time a new show airs. Entrepreneur Brenda Coffman will be seeking an investment from the Sharks to fund expansion of her growing cookie empire.
Coffman started Blondie's Cookies while attending Indiana State University as a business student back in 1984. She incorporated the business in 1985 and began opening retail locations throughout her native Indiana. As of 2000, there were nine retail locations for Blondie's Cookies. In 2010, they opened four locations in Florida.  Blondie's Cookies claims they want to open more stores in Indiana and expand into neighboring states.
In addition to making over twenty varieties of cookies and three types of brownies, Blondie's Cookies sells hand packed party trays, gift boxes, gift towers, custom decorated cookie and brownie cakes, all occasion canisters, gift bags with all occasion toppers, and gourmet cakes. All their wares are made with fresh, all natural ingredients. A quick online search found nearly unanimous positive reviews for their confections.
Blondie's Cookies must be going into the Shark Tank to fund expansion more rapidly. On the surface, the company appears in good financial shape and has a long history of growth and success. They have expansion plans in place, too. The only reason I see them needing the Sharks is to grow quicker (and possibly take advantage of low real estate costs).
The fact that Blondie's won't cause Kevin O'Leary to break out in a rash due to "lack of sales intolerance" makes me think they have a good shot at getting funded, provided the percentages are appealing to the Sharks. Granted, O'Leary "hates retail," but the other Sharks don't. While a solid sales history doesn't always equal success in the Shark Tank, it certainly doesn't hurt.
Fresh baked goodies have done well on the Shark Tank. The most memorable success story is the Barbara Corcoran Daisy Cakes deal. Daisy Cakes was recently featured in a follow up segment and is doing over $100K a month in sales- and they only do mail order.
Blondie's Cookies does mail order too. They have a vibrant online store and ship anywhere. A solid online store coupled with high traffic retail locations would seem to equal a sound business model. Blondie's website is well designed, their stores are attractive, and the cookies are delicious. The only thing preventing a deal is an inability to come together with the Sharks on numbers or if the Sharks just don't like cookies.