Episode 308 – Shark Tank Season 3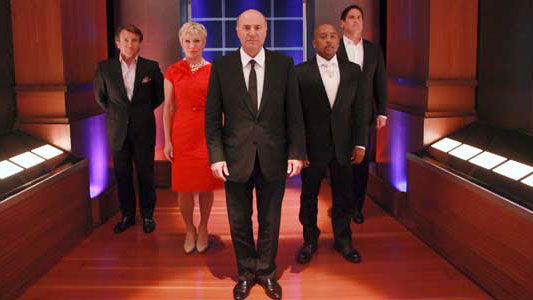 Episode 308 was historic for several reasons. Copa Di Vino entrepreneur James Martin returns with his wine-in-a-cup, Copadivino. Martin also appeared in season 2, episode 205. Martin walked away from that deal because he thought Kevin O'Leary undervalued his company. This marked the first time an entrepreneur returned to the Shark Tank to do a new pitch. Episode 308 also featured one of the oddest segments on the show to date: Mr. Mark Sullivan pitched a "product" that he claimed could change the  world. Blondie's Cookies is the latest baking related business to take a swim with the Sharks and entrepreneur and chemist Ben Wood brings his line of sweat activated work out apparel, Viewsport, into the tank.
Episode 308 Air Dates
First Run – April 13, 2012 – 7PM/8PM C/E
Re-Run – December 28, 2011 7PM/8PM C/E
Follow up segments featuring past Shark Tank success stories are a regular feature on Shark Tank.  Episode 308 did not include an update segment since there was a mini update incorporated into the Copa Di Vino pitch. Usually, past Shark Tank Success stories are featured after the first pitch of the night.
There were 16 Shark Tank Episodes for Season 3. Casting is currently closed for season four, but it never hurts to get a head start on season five! If you would like to appear on the show, check out our Auditions and Casting information.
Episode 308 – The Shark Investors and Entrepreneurs
The Shark Tank Episode 308 entrepreneurs will make their best pitch to the panel of five Shark investors who will use their own money if they choose to invest. The Shark Investors negotiate on the spot without any previous information, which differs from typical negotiations between venture capital investors and entrepreneurial start-ups.
Companies pitching the Shark Investors must go through a rigorous due diligence process before an on-air deal is completed. Shark Tank Blog follow ups help you keep track of the companies that end up successful and the ones that don't complete their deal.
Thank you for reading SharkTankBlog, the number one site for Entrepreneurs, Investors and Fans. Our content updates multiple times day, giving you the latest information on Episode 308, Season 3, and all other seasons and episodes.