Copa di Vino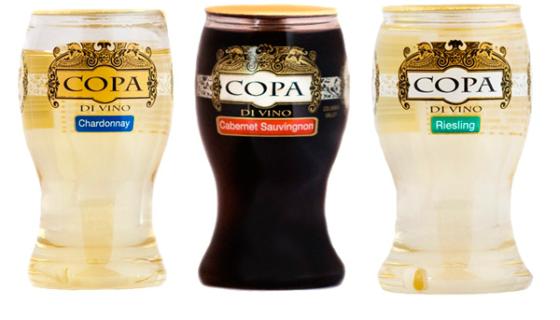 Copa di Vino entrepreneur Jim Martin walked away from a deal with Kevin O'Leary in episode 205 during season 2. O'Leary was only interested in the patent on the packaging, not the wine. Martin brought his wine business back to the Shark Tank in episode 308 in season 3. Sales were booming, but Martin was strapped for cash because all the company profits were going right back into the business.
Copa Ddi Vino Shark Tank Pitch
Martin was asking for $300k for a 5% share in the business this time around. Since appearing on Shark Tank in season 2, Copa di Vino did $5 million in sales. James Martin is looking for funding to open a second bottling line to keep up with demand. The first time around, Kevin O'Leary offered $600K for a 51% share of the business and said he'd drink a $1,000 bottle of wine to mourn over the lost opportunity. Knowing O'Leary is a wine connoisseur, Martin bottled up a $1,000 wine in some Copa di Vino cups. Mr. Wonderful likes the wine, but gives Martin the same offer as last time.
During negotiations, Mark Cuban asks Martin if he'll wiggle a little on the valuation; Martin answers in the affirmative, sparking a second offer from Mr. Wonderful of $300K for 12%. James steps into the hall and makes a call to Jim Koch, founder of Samuel Adams Beer, who councils him NOT to take a low-ball offer. When he returns to the Tank, he proposes Mark invest $300K for 8%. Mark counters with a team offer from himself, Robert Herjavec, and O'Leary. Martin appears to take his time mulling the offer over, which causes both Mark and Robert to go out; Robert actually storms off the set, accusing Martin of wasting their time. Martin leaves again without a deal, but Mr. Wonderful snags the wine!
Copa di Vino Shark Tank Update
Copa di Vino apparently is doing just fine without the Sharks. They have expanded distribution and can be found in just about any place that sells wine. According to a Boston area distributor, the wine sold "very well" during the summer of 2012. The single serve wine business is apparently everything James Martin thought it was and NOT getting a deal with the Sharks may be the best thing to happen to Mr. Martin.
Martin got the last laugh on the Sharks. In 2015, the business is approaching $20 million in annual sales. I personally can't recall the last time I didn't see the product in a liquor store – it's everywhere. The company is valued at $70 million, making it one of the more successful businesses to appear on Shark Tank.
In January, 2021, James Martin finally cashed in when the business was acquired by Splash Beverage Group, Inc. for an undisclosed amount. Splash (SBEV) is a publicly traded company that owns a "leading portfolio of beverage brands." When it was acquired, the company was doing around $2 million in annual revenue. In September, 2022, a source at Splash told me the brand is now doing $6 million per year.
Posts about Copa Di Vino on SharkTank Blog
Company Information
Video