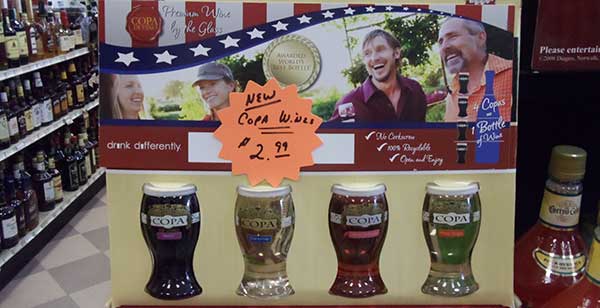 Copa Di Vino made Shark Tank history by pitching to the Sharks TWICE: once in season two and once in season three. The end result for Copa Di Vino was the same both times; entrepreneur James Martin said "thanks but no thanks" to the Sharks.
In a reversal of the valuation conundrum faced by many Shark Tank entrepreneurs, Martin thought the Sharks were UNDER valuing Copa Di Vino. He even had Samuel Adams Beer founder Jim Koch on the line in the "phone a friend" segment. The Sharks, most notably Kevin O'Leary, wanted to license the packaging to major vineyards. Martin said no.
He wanted Copa Di Vino to be a proprietary brand unto itself so he could reap the rewards of both the packaging, the brand, and the potential increased production for his Oregon based winery. With heavy hitters in the beverage business like Jim Koch advising him, he knew he was right and wasn't partnering with the Sharks for an unfair price.
It appears he made the right choice. Even though both his appearances were maddening (to me anyway), by sticking to his guns and his valuation, he appears to be reaping the benefits of his choice. The above picture of a Copa Di Vino display was shot in Framingham Liquors in Framingham, MA on August 2, 2012. This was the third display in as many weeks. The store owner (a Shark Tank fan and avid Shark Tank Blog Reader) told me the stuff was selling well. "It's cookout and beach season and customers like the portability of it. The wine's not bad either," he said.
While one store's success with the product is certainly no indication of success, I know the distributor who works with this store, so I gave him a call. He says Copa Di Vino is selling well all over Eastern Massachusetts. That bodes well for Martin. He clearly knows how to get product on the shelves and it is selling.
Too bad the sharks didn't believe Martin's valuation of Copa Di Vino; it appears even the business owner may have undervalued Copa Di Vino!