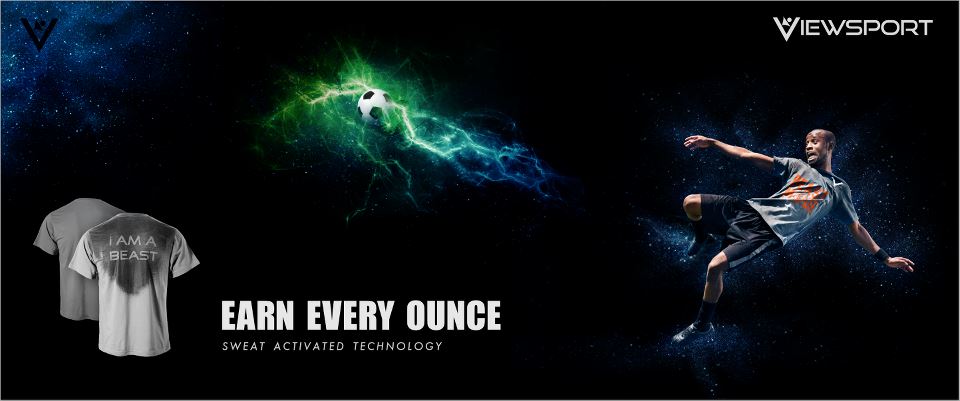 Viewsport, the athletic wear with "sweat activated technology," re-runs Friday night, August 10. This episode of Shark Tank originally aired Friday, April 13. I remember thinking this company had a shot at getting funded.
Unfortunately, Viewsport entrepreneur Ben Wood overvalued his company in the eyes of the Sharks. He was looking for $500K for a 20% stake in the company; that's a $2.5 million valuation for a company that had only $140K in sales to date. Even though most of those sales were within three months of the show's taping, it wasn't enough for the sharks to bite. Barbara Corcoran thought the whole idea was disgusting! The boys all had a degree of interest, but the deal killer was the overvaluation.
This is often a big problem for entrepreneurs that appear on Shark Tank. They'll have a great product, great strategy, and the sharks like the idea, but they shoot themselves in the foot with an overvaluation. While some entrepreneurs can overcome that in negotiations, Ben Wood of Viewsport could not.
Since Shark Tank, Viewsport has been active on Facebook with lots of motivational posts and announcements of new product offerings. They've gone beyond grey with their tee shirts and are now offering different colors. Viewsport looks like a company that will make it even though they "failed" on the show.
This is also not an unusual occurrence. Viewsport is one of those products with a good price point that is innovative enough to drive lots of sales from appearing in front of 7 million Shark Tank fans. If only the valuation had been a bit more down to earth, Ben could have had a Shark for a partner. Mark Cuban could have made instant millions just licensing NBA logos for the sweat activated work out wear.
I still believe Viewsport will be a viable business. It will just take a little longer without a Shark involved.