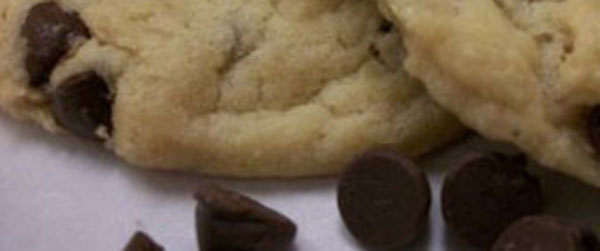 Blondie's Cookies is another example of a would-be Shark Tank business that will succeed without the Sharks.  Blondie's Cookies has a good product, a loyal following, and a 25 year plus history. Everyone loved entrepreneur Brenda Coffman (Blondie) who started the business while still in college back in 1984.
What the Sharks didn't like about Blondie's Cookies is the debt the business incurred while expanding from their Indiana roots into Florida. As of the show's taping, the Florida stores were losing money an Blondie's had nearly $1 million in debt.
Blondie's Cookies has Robust Sales
The company has a robust sales history and was properly valued. The Sharks liked the product (yummy cookies) AND Coffman.  What they didn't like was the debt. This was the major reason Blondie's Cookies was in the Shark Tank to begin with: to help ease the pain of expansion related debt.
Even though Coffman didn't get the Sharks to bite on her cookie empire, Blondie's Cookies appears to be staying afloat. The three remaining Florida stores are all in good locations and are gaining fans in the Sunshine State. While moving to Florida may have been a risk, if Coffman and her people researched the demographics and found there were ample transplants from Indiana and surrounding states, they will already have a customer base. Many businesses, particularly food related businesses, that bring a taste of home to ex residents (and current Florida residents) do very well. Regional tastes of home appeal to people who feel out of place in the Florida sun. I have personally witnessed over a half a dozen food (hot dog) related businesses that found success in Florida by appealing to regional tastes. Cookies shouldn't be any different.
Certainly the publicity gave the Florida Blondie's Cookies locations a boost. I know of one family (mine) who ventured to Sarasota to sample the sweets out of curiosity. Blondie's Cookies were a big hit with my kids (I did not eat them) and my parents.
Even though the Sharks didn't bite, my guess is the Florida locations will eventually be in the black.