Shark Tank Season 4 Episodes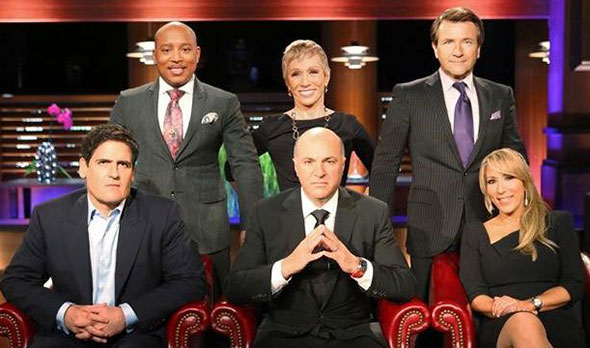 Shark Tank Season 4 starts September 14th, 2012 and features a return of guest Shark Tank investor and QVC Queen, Lori Grenier. The show airs new episodes on Friday nights on ABC at 7 Central, 8 Eastern. Previously aired episodes frequently run at other times of the week, and during Friday nights on the off-season.
Shark Tank Season 4 Lineup
Investors in Shark Tank Season 4 start the season by all five Sharks teaming up to make a deal. Look for a lot of action with 22 26 episodes this season, the longest so far. Look for Emmy nominated Shark Tank to have a long run as viewership continues to rise.
Season 4 Investors:
Entrepreneurs in various stages pitch investors hoping to take their business to the next level. Some entrepreneurs will pitch for publicity, others are pitching to save their business. Deals made on the show have to stand up to due diligence after the show.
5/17/2013 SEASON 4 FINALE Part 1
Episode 424 – 5/17/2013 SEASON 4 FINALE Part 2
Keep watching for Season 4 Entrepreneur and Investor updates. Do they get a deal? Does the deal fall apart after the show? We have you covered when you go swimming with the Sharks.