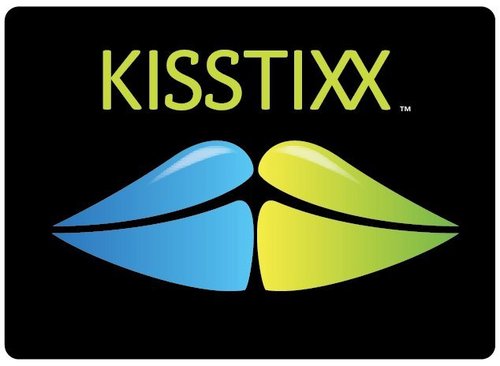 KissTixx is a lip balm product sold in chemically engineered, complimentary flavored pairs that mix to combine a new flavor when two people kiss each other. Inventors Dallas Robinson and Mike Buonomo created KissTixx together while attending Utah Valley University to make kissing more interesting and to enhance their standing with the ladies. Their pitch features one of the more humorous Shark Tank moments when the KissTixx guys get Mr. Wonderful and Barbara Corcoran to test the product with an on-air kiss.
KissTixx Shark Tank Recap
Dallas and Mike came into the Shark Tank seeking   $200k for a 20% share in the business. They explained the product and revealed they had $80K in sales over the course of a year. Barbara, still reeling from her lip locking with Mr. Wonderful, doesn't care for the product; she's out. Kevin thinks the valuation is all wrong, so he's out. Dallas and Mike reveal the have a $540K purchase order from Walgreens and they need capital to produce more product.
Mark thinks the valuation is off, but he thinks KissTixx is cool. He also likes the plan to roll out breath spray and gum. He offers $200k for a 40% share in the company. Daymond and Robert were contemplating making offers, but both explain that Mark's is better. Dallas and Mike agree to team up with Mark and they leave the Tank knowing they got a deal and made one of the best Shark Tank moments.
KissTixx Shark Tank Update
KissTixx revealed their "purchase order" was just run of the mill vendor paperwork, which undoubtedly came out in due diligence. The Shark Tank appearance did supercharge their sales and marketing efforts. The company sold well over 5,000 units after the show aired. In the months that followed, the guys sent out thousands of samples and were being distributed in over 7 countries. They used the Shark Tank to make KissTixx a global brand! Mark Cuban called KissTixx one of the best investments he's made on Shark Tank to date. Dallas and Mike are doing well with their business and they're even developing a KissTixx App!
KissTixx gets an update segment in episode 517. They announce their new website, with the help of country music star Danielle Peck. Dallas and Mike will show the world they're kissing success!
Mike Buonomo exited the company in January, 2016 and now runs E Simplified, a strategic content provider for would be entrepreneurs. Robinson shut the business down in 2018. He is now Executive Vice President at The Kokua Project, a 5013c Charitable Organization that raises "awareness and money to support causes that provide for and protect children to give them a chance for a better future."
Posts about KissTixx on SharkTankBlog
PRODUCT REVIEW VIDEO BY ROB
Company Information
BUY KissTixx